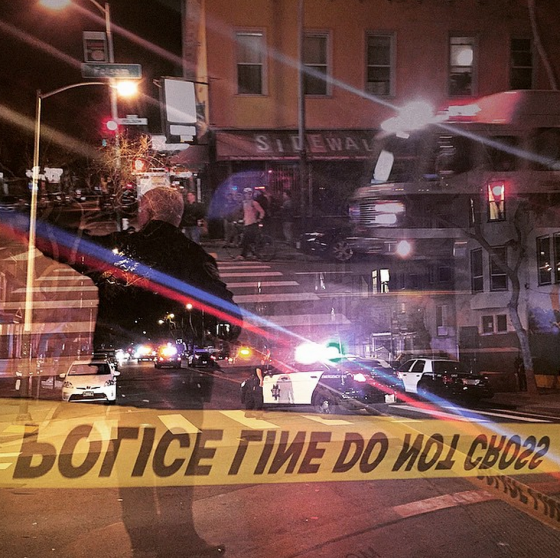 CBS Local reports:
San Francisco police are investigating a Thursday night officer-involved shooting in the Mission District that left a robbery suspect dead.
Officers responded to the area of 24th and Folsom streets at about 9:45 p.m. in reference to call about a Hispanic man with a knife.
San Francisco police Chief Greg Suhr told KCBS that two plainclothes officers came upon the scene and saw the suspect with a large knife chasing another man on Folsom Street.
"The officers drew their weapons, demanded for man to drop his knife–he refused. We have several witnesses that heard this," he said.
The situation escalated, and the officers, who had their department issued stars visible on their clothes, fired six shots at the suspect, Suhr said.
The suspect, described as being his 20s, was shot and pronounced dead at the scene.