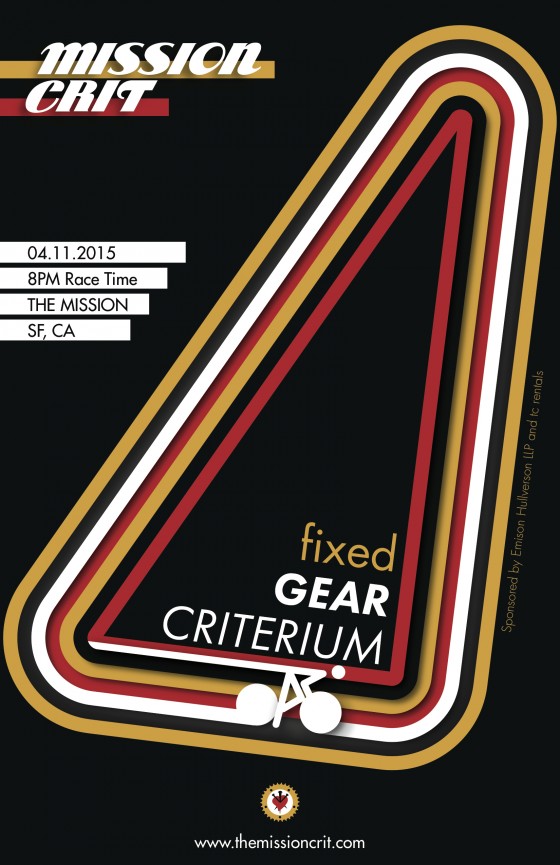 This Saturday about +70 people will be racing what may be the first fully legal, closed course bike race in the Mission District. Ever.
In NIMBY, USA it's a miracle out of scripture that Mission Crit organizer, James Grady, was permitted (literally) to carve out a triangular velodrome on a Saturday night.
The total cost to produce the race is nearing $10,000, which is coming from a handful of sponsors and a crowdfunding campaign. In an unconventional move, the SFMTA agreed to waive the $30,000 fee normally charged to reroute buses. Some members of ISCOTT, the committee that regulates street closure permits, "were dumbstruck," Grady said. Race registration fees go towards cash prizes for the winners.
Spectators can buy tickets to win prizes like Kryptonite locks, Tshirts, and GoPro cameras. Proceeds go to the San Francisco Bicycle Messenger Association's Broken Bones Fund, which helps messengers in times of need.
Last year's Mission Crit featured 20 racers in a parking lot. This year the mens race sold out and has a waiting list of 17. Two teams are coming up from Los Angeles.
In organizing the event, what was most remarkable for Grady was, "how supportive the Bay Area bicycle community is. I'm just a guy with an idea. This could not have happened without the overwhelming support of the community."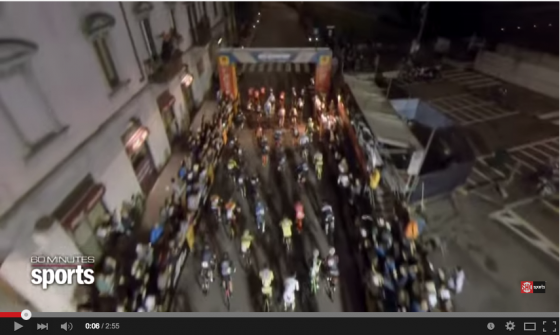 Sunday's 60 Minutes piece on the other coast's brakeless fixed crit.
Like any track race on a real velodrome, all bikes are fixed (no coasting). And while it may seem counterintuitive, riding brakeless is essential to the participants safety.
"There's been a dramatic increase in the popularity of cycling but there are very few opportunities to see an actual bicycle race" Grady said, explaining his motive for organizing the race. "The goal of the Mission Crit is to promote cycling and community."
Wanna race?
The men's race is at capacity but if you're a woman (1 in 10 registrants at press time) there is still time. Register here. Winner gets $200 in cash.
Official Rules:
Fixed gear only (no freewheels)

No brakes. Even if they're disconnected, take 'em off.

Drop bars

Clipless pedals strongly encouraged

Lights and GoPros permitted

Helmets required
Wanna watch?
Just show up this Saturday, 4/11. The women's race is at 8PM, the men's at 9PM.
The best spots for watching should be 18th and Treat, or 17th and Harrison. If you want an inside corner (to get closest to the action), stake out a spot before the race begins. Crossing the course during the race is extremely dangerous for you and the racers.
To make sure the crit is invited back next year, pack out your trash and use the provided Port-a-potties.