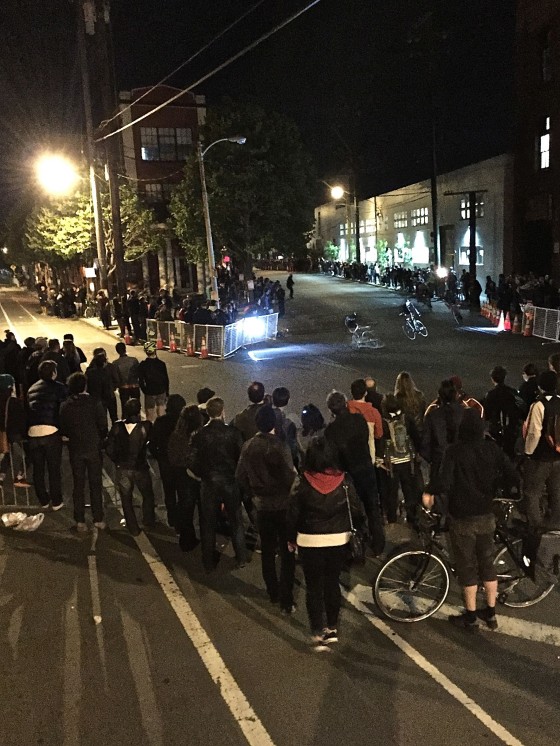 Estimates indicate more than 1,000 lined the half mile race course earlier this evening for what was possibly the first legal bike race to take place in the Mission.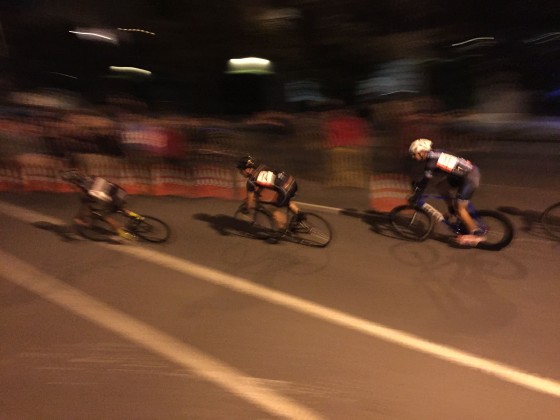 76 racers competed in two races that lasted about 40 minutes each.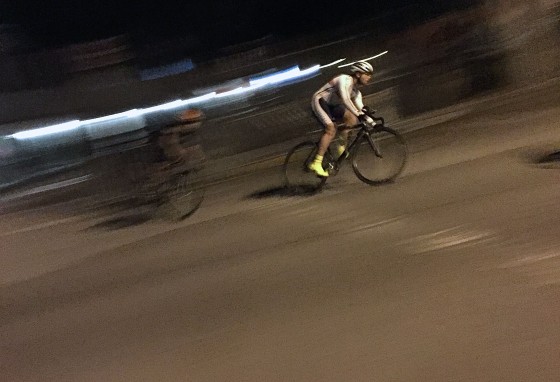 "There was one crash but it was minor" said volunteer, Stephen Grady. "It seemed to be very well taken care of. The paramedics were on it but everybody walked away from it."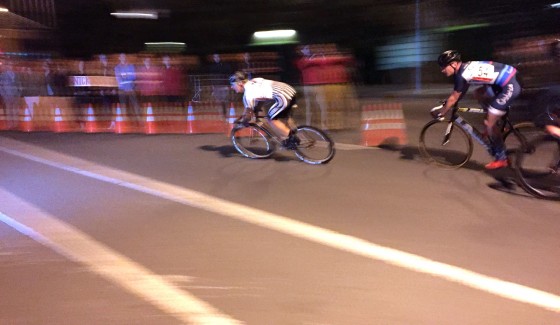 Nearing the final lap, Marc Marino about to overtake his friend Chas Christiansen.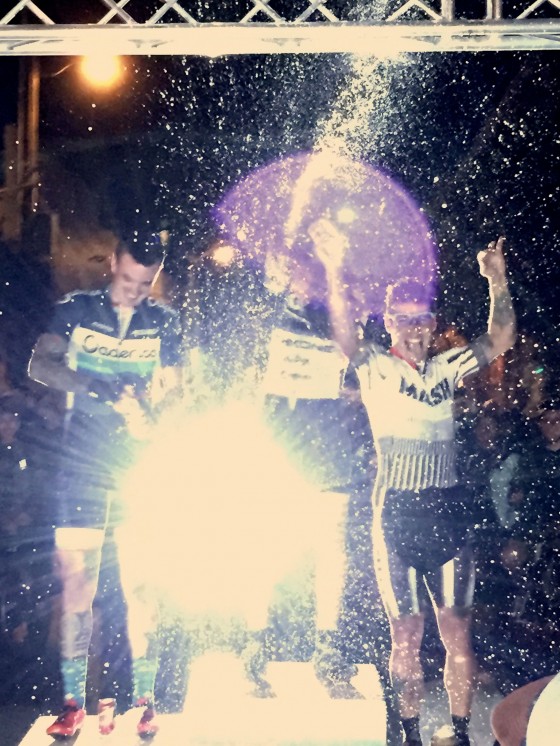 $700 in cash prizes were distributed to the podium finishers of both the women's and men's races.
Winners – Women's
1st Veronika Volok
2nd Kora Colasuonno
3rd Christina Peck
Winners – Men's
1st Manuel Barra
2nd Marc Marino
3rd Chas Christiansen