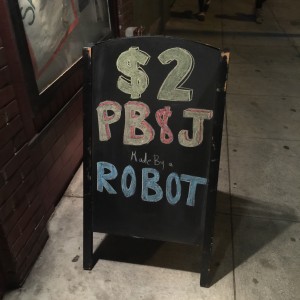 I was intrigued.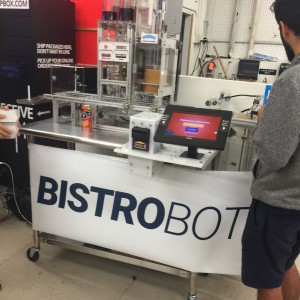 I put in my $2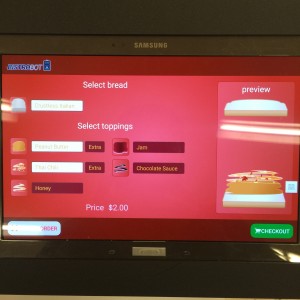 I went with the Peanut Butter and Thai Chili (Mae Ploy)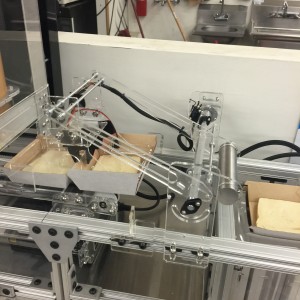 The sandwich came out.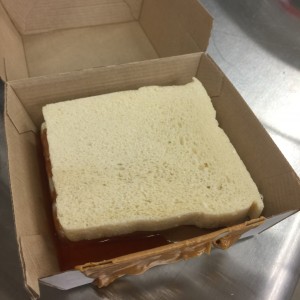 Precision Peanut Butter / Crustless Italian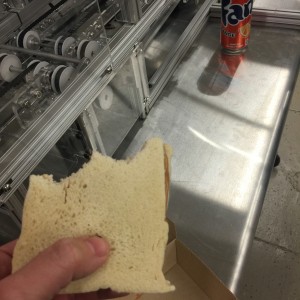 Not bad for a sandwich made of peanut butter and Thai chili sauce. (fanta not included).
Here's a video of the process:
Located in the heart of the Mission on Cortland Street in Bernal Heights, the Bistrobot resides in  Andi's Market.
-Miles Harrison