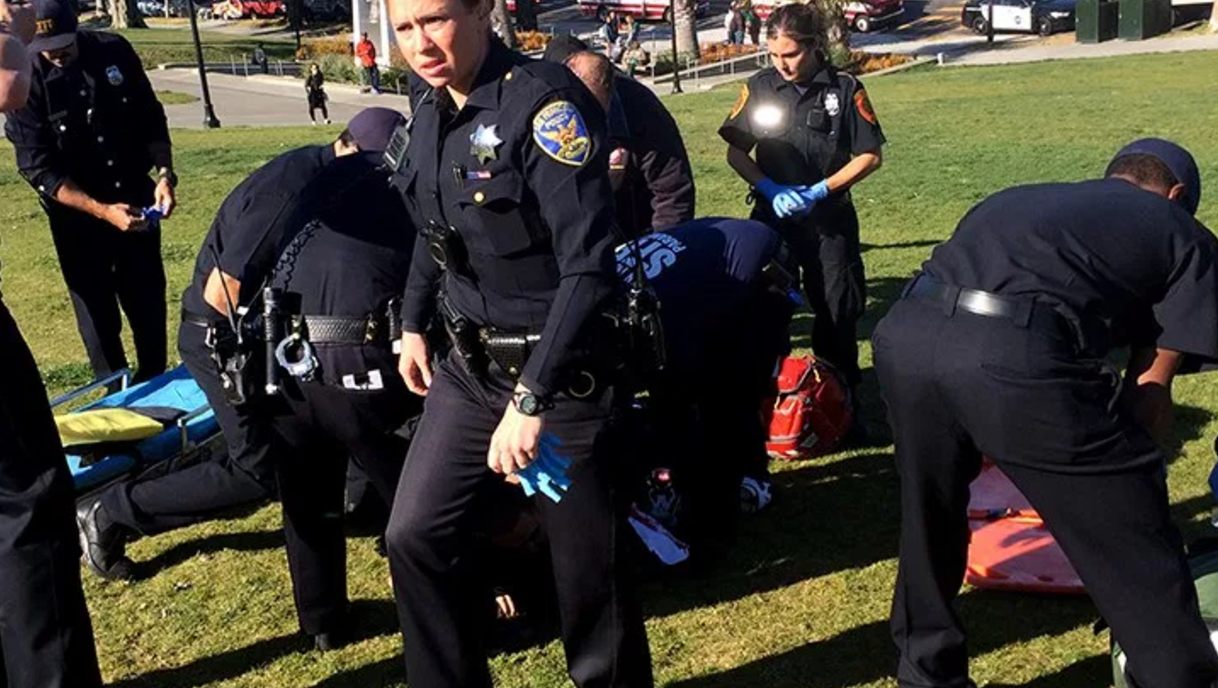 Mission Local reports:
A 23-year-old man is in critical condition after he was assaulted and stabbed at Dolores Park late Wednesday afternoon, eyewitnesses reported. Police confirmed one person was stabbed at 5:23 p.m. by a group of five suspects ranging from 17 to 20 years old.
Two eyewitnesses, Mark and Barbara, said a group of five or six youths chased the victim across the park and then attacked him with a golf club and a glass bottle.
[...]
One eyewitness said that it was reminiscent of incidents in the 1980s.
[Photo by Mission Local]