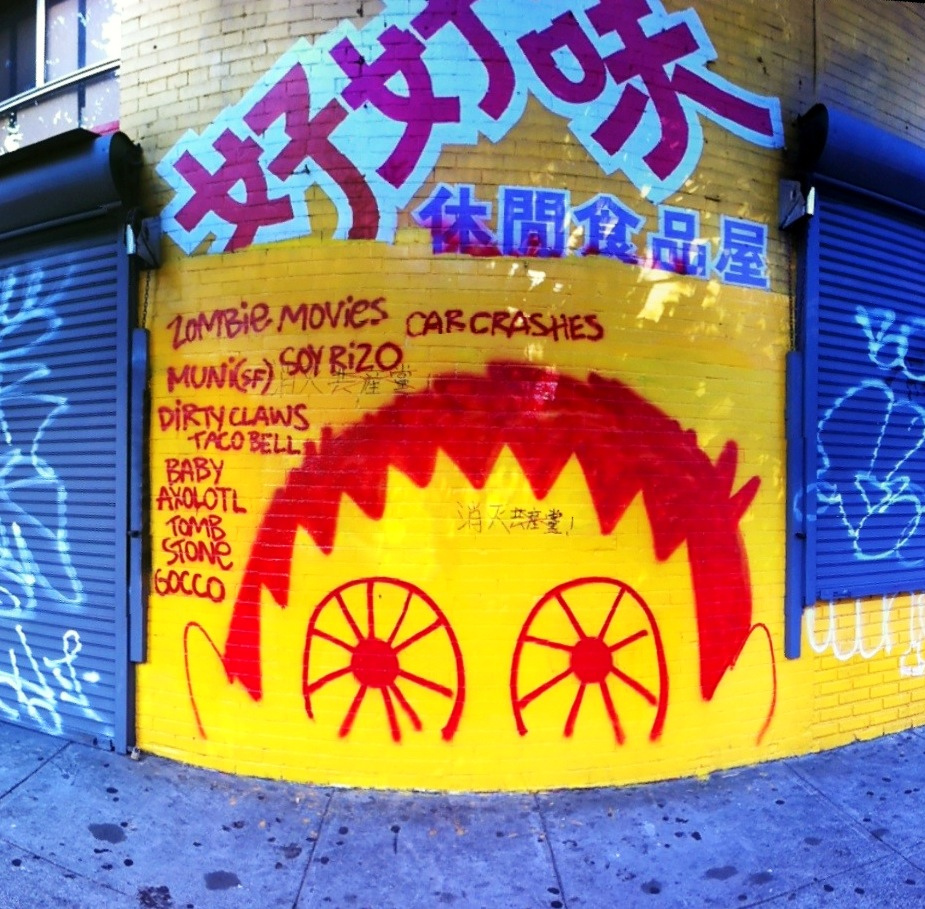 SF Weekly this week published an in-depth look back at the life and times of the departed local artist:
It's 1993, and 19-year-old Aaron Curry is trapped on an overpass towering above a crime-ridden Hayes Valley, long before the Central Freeway came down and it became the uber-chic hamlet it is today. Curry, better known as Bay Area graffiti writer ORFN, had been spotted mid-tag on the two-story-high roadway, and cops are approaching him in both directions.
He thinks fast and jumps — not to his death, but to a nearby wooden telephone pole. He grabs hold with his jacket-clad arms and bare hands, and wobbles down to safety.
 Read on for the whole story.
R.I.P.
[Top photo by SF_Scum; bottom photo by FajitaGate]