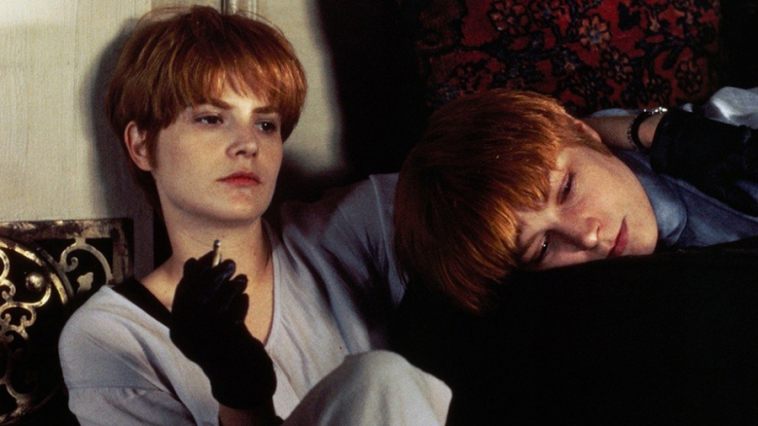 All this month, in order to prime audiences for the opening of Ingrid Goes West on the 18th, Alamo Drafthouse is showing a series of classic movies about obsession. Such as Single White Female (pictured).
Here's the full Tales of the Obsessed lineup at the New Mission here in SF:
8/2 – Weird Wednesday: THE BEAVER TRILOGY, 9:30pm (filmmaker Trent Harris in person!)
8/7 – THE KING OF COMEDY, 7pm
8/7- MULHOLLAND DRIVE, 9:50pm
8/9 – CHUCK & BUCK, 7pm
8/9 – Weird Wednesday: SNAKES, 9:40pm
8/13 – WELCOME TO THE DOLLHOUSE, 7pm
8/14 – THREE WOMEN, 10:15pm
8/15 – SINGLE WHITE FEMALE, 7pm
8/15 – Terror Tuesday: NIGHT WARNING, 10pm
8/16 – THE CABLE GUY, 7pm
8/21 – TO DIE FOR, 10pm
Get your tickets (and read more about this special event) here. (King of Comedy is that Scorsese movie you've never seen, Three Women is that Altman movie you've never seen, etc., etc.)
Ingrid Goes West btw was great. We saw a sneak preview last week and I say it's an instant classic, definitely worthy of a month of special programming to celebrate its release. Read all about it and get tickets here.