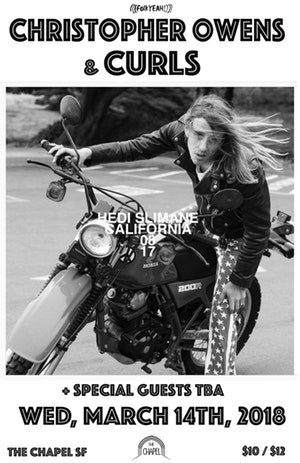 Just announced, next Wednesday night at the good ol Chapel: It's not just local hero Christopher Owens and it's not just his new band Curls — it's local hero Christopher Owens AND his new band Curls, so expect a little (or a lot) of both.
Now let's enjoy a Christopher Owens oldie:
…and a new Curls hit:
Also, we're told the openers are gonna be awesome, so keep an eye on the Facebook invite.
Get tickets here!