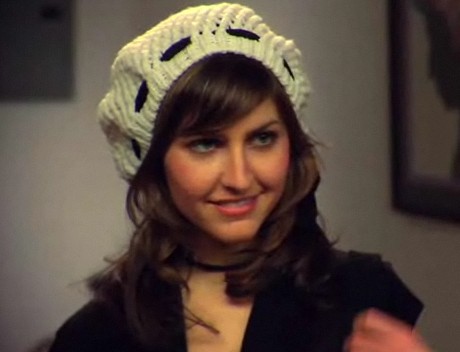 If anybody still thinks the Dark Room is where Sketchfest dumps all the boring stuff, think again. I just learned that last week's lineup included Elephant Larry, whose Optical Illusion Girlfriend video totally owned Digg this week. So I asked Rhiannon from the Dark Room to tell us a little more about what the shows are like, and what's in store for this weekend — the final weekend of the festival. Rhiannon says:
Generally, they're shorter sets from more experimental non-local sketch groups and local groups. I'm looking forward to Saturday's late show, because Things We Made is one of my favorite acts in town, and the crowd loved Piano Fight last week. Friday's late show looks good as well. It's always fun. We have three groups a show as opposed to two at the Eureka, so the show's a little quicker paced, a little more… Well, fun, for me anyway.
Note as well that Groomed for Success (Beth Lisick and Tara Jespen) are performing both nights. Advance tickets are recommended, and available via the Sketchfest or Dark Room websites.
Full schedule after the jump:
SF Sketchfest in the Mission: Rue Brutalia, The Farce Side and Serve By Expiration
Friday, January 30
8:00 PM
The Dark Room
2263 Mission St
$12
SF Sketchfest in the Mission: Oh, You and Your Bone Spurs, Pangea 3000 and Groomed For Success
Friday, January 30
10:30 PM
The Dark Room
2263 Mission St
$12

SF Sketchfest in the Mission: Pangea 3000, The Freeze and Groomed For Success
Saturday, January 31
8:00 PM
The Dark Room
2263 Mission St
$12

SF Sketchfest in the Mission: Things We Made, The Freeze and Piano Fight
Saturday, January 31
10:30 PM
The Dark Room
2263 Mission St
$12