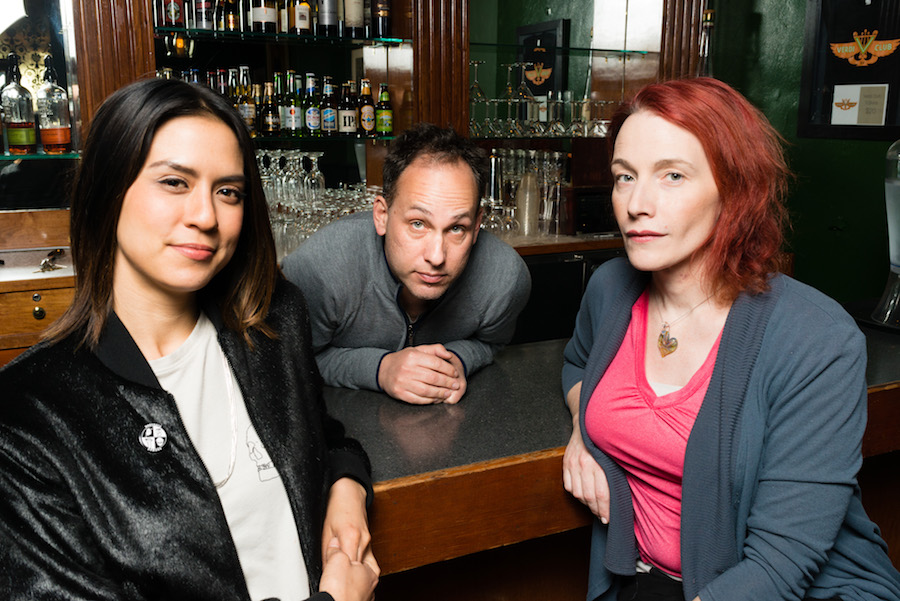 This Thursday night at the legendary Verdi Club! Read all about it:
Verdi Wild Things Are is a new comedy show on the 2nd Thursday of the month with a rotating lineup of special guests.
After the tragic demise of The Business at the Dark Room Theatre and the Cynic Cave at Lost Weekend Video, four alumni of those legendary shows set out to keep experimental standup comedy alive in the Mission District by uniting to form a might comedy Voltron at the venerable 100-year old Italian social club, the Verdi Club.
In July we'll be featuring guest comedians Arjun Bannerjee, Allison Mick, Jesse Hett, and Mikey Walz.
Here's a little more about the hosts:
Nato Green – Nato has a column in the San Francisco Examiner, a weekly segment on KALW public radio, has written for Totally Biased with W. Kamau Bell on FX and been named San Francisco's Best Comedian by the SF Weekly, Huffington Post, SFist, and CBS.
Natasha Muse – The SF Weekly once declared her a "Comedian to Watch" in 2014, and in 2016 they upgraded her to an "Artist to Watch." She regularly features at the SF Punchline and Cobb's Comedy Club, and has worked with such comedy luminaries as Maria Bamford, Roseanne Barr,Janeane Garofalo, Wyatt Cenac, and God.
Francesca Fiorentini – Francesca Fiorentini is a journalist, comedy writer, and performer. She is a host and producer with National Geographic Television's show "Explorers" and with AJ+, the online channel of Al Jazeera Media Network.
More info and tickets here.