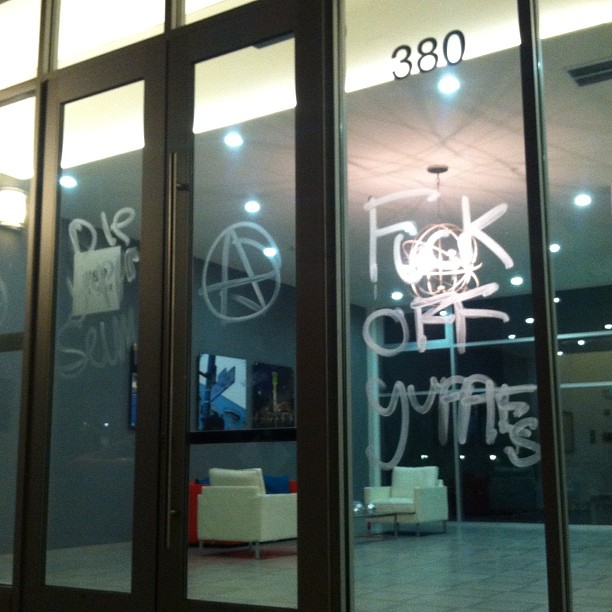 In an Indybay post titled "San Francisco Yuppies Attacked In Solidarity With Pacific Northwest Grand Jury Resisters," somebody called FI takes responsibility for the event:
In the early morning of August 22 in San Francisco's Mission District, we joyfully attacked all presence of gentrification and yuppie windows we could find. These malicious acts were done in solidarity with those in the Pacific Northwest resiting Grand Jury's. New and old condos, cafes, BMW's, Porsches, Mercedes, antique stores, fine restaurants, modern furniture stores, among many others, had their windows permanently etched with (A), DIE, Die Yuppie Scum, Fuck Off Yuppies, Yuppies Out!, and a variety of other obscenities.
To our companions currently facing or who do face Grand Jury's in the future: SAY NOTHING! You have waves of invisibles behind you ready to coalesce from the woodwork and attack at the ready.
Read on for more.
Also, debate rages on in the comments section of our original post.
(Thanks, Nicky.)