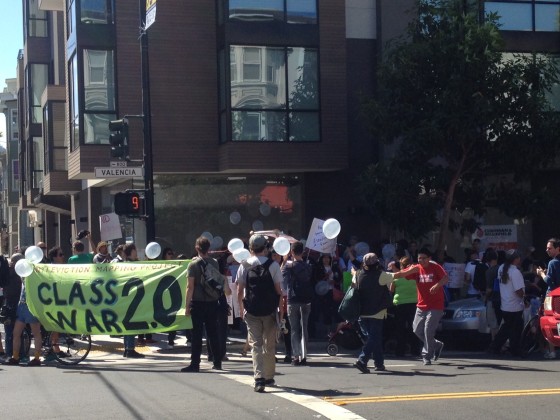 Displaying a bright "Class War 2.0″ banner, the group marched peacefully up Valencia and then turned on 22nd before stopping in front of Lolo Cevicheria for an impromptu rally.  The speaker made an interesting point regarding rent control that I had failed to previously consider.  Namely, that while families without the fortune of living in rent-controlled apartments are forced to move after their rent gets dramatically increased, people who do actually dwell in rent-controlled spots suffer from landlords who refuse to fix anything except for the most necessary (read: legally-required) repairs.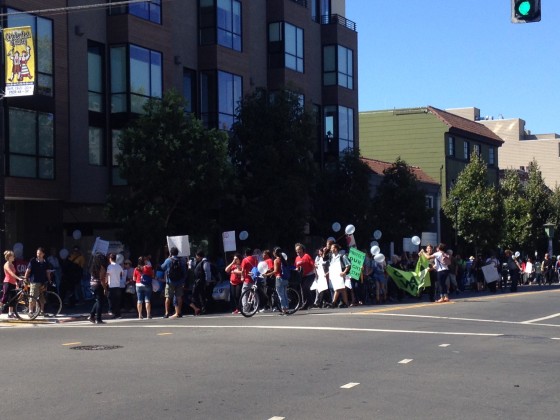 Many families are terrified of even asking their landlords to perform important maintenance within their apartments out of fear that they will notice some sort of technicality within their living space that would provide means for eviction.  Imagine dealing with that constant level of fear every day of your life, where any sort of misstep could be used against you.
Sadly, I just see this situation getting worse and worse.