Esta Noche's last night has come. I lived across the street from the queer Latino bar for a number of years, in the same building of my good friend Marco. We had some fun times there together, but he had many more without me. I asked him to share some thoughts and stories of the bar. We've seen a lot of closures recently, but this one hits hard. It's a rare safe space for a community that doesn't have many. Sad to see it go. Anyway, I'll get out of the way and share Marco's piece: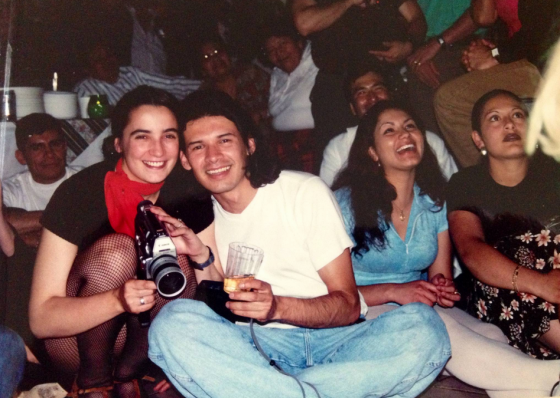 Rie, llora
que a cada cual, le llega su hora
rie, llora
vive tu vida y gozala toda
laugh, cry
that to each of us our time comes
laugh, cry
live your life and enjoy it completely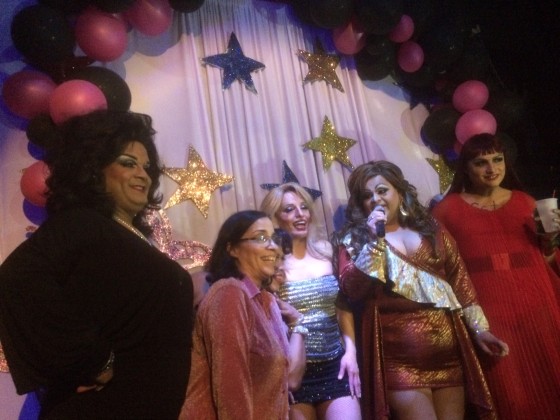 [Photo by Nehemiah Lazo]
Soon after I arrived in San Francisco in 1993, directo from Sinaloa, a gang of immigrant locas, known to me as Las Latinillas, became mi familia in all senses. Meaning, they were supportive, caring and fun to be with but also complete bitches and a beautiful hot mess. Always in your face. They will snatch your new boyfriend, get you a green card and a job, trash your soul con canciones de Juanga and uplift your spirits ala Gloria Trevi, as they revere Selena y Los Dinos and eat pupusas revueltas at Balompie. All this, a la luz del sol.
And at night, we had Esta Noche. It was my friend Mario, well, I called him La Marieta, who took me there the first time. La Marieta was dying of AIDS at the time but as he put it, "Despues de la novela, vamos a esta noche mana, hoy canta La Ronnie Salazar." You always knew you were at Esta Noche because of a huge self-portrait of a naked Joe Dallesandro with an eternal spotlight on his even larger penis and how can you miss the Esta Noche smell . . . a mix of tequila, piss, and Chanel N°5. Running into friends, making new friends and losing friends all happened at Esta Nasty. It was the place for new immigrants like myself to listen to our music, speak our language and just for a few hours not to feel inadequate. It was also the place for young Latinos, to come out at night and join the festivities of music, drag, stripers, and drinks. But las reynas de la noche were the drag queens!