Esta Noche's last night has come. I lived across the street from the queer Latino bar for a number of years, in the same building of my good friend Marco. We had some fun times there together, but he had many more without me. I asked him to share some thoughts and stories of the bar. We've seen a lot of closures recently, but this one hits hard. It's a rare safe space for a community that doesn't have many. Sad to see it go. Anyway, I'll get out of the way and share Marco's piece: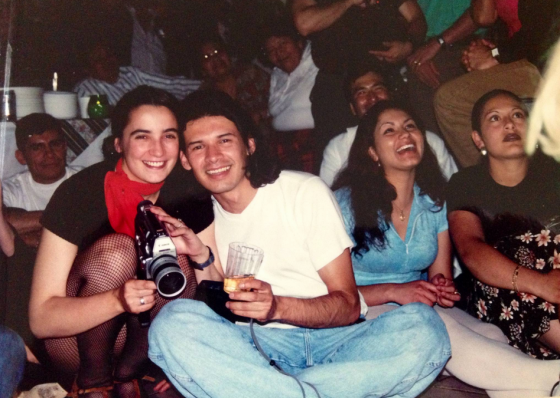 Rie, llora
que a cada cual, le llega su hora
rie, llora
vive tu vida y gozala toda
laugh, cry
that to each of us our time comes
laugh, cry
live your life and enjoy it completely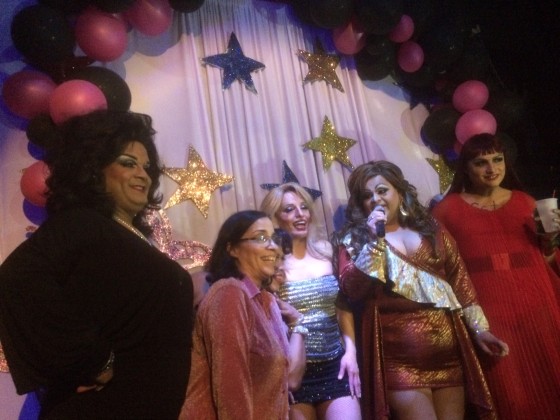 [Photo by Nehemiah Lazo]
Soon after I arrived in San Francisco in 1993, directo from Sinaloa, a gang of immigrant locas, known to me as Las Latinillas, became mi familia in all senses. Meaning, they were supportive, caring and fun to be with but also complete bitches and a beautiful hot mess. Always in your face. They will snatch your new boyfriend, get you a green card and a job, trash your soul con canciones de Juanga and uplift your spirits ala Gloria Trevi, as they revere Selena y Los Dinos and eat pupusas revueltas at Balompie. All this, a la luz del sol.
And at night, we had Esta Noche. It was my friend Mario, well, I called him La Marieta, who took me there the first time. La Marieta was dying of AIDS at the time but as he put it, "Despues de la novela, vamos a esta noche mana, hoy canta La Ronnie Salazar." You always knew you were at Esta Noche because of a huge self-portrait of a naked Joe Dallesandro with an eternal spotlight on his even larger penis and how can you miss the Esta Noche smell . . . a mix of tequila, piss, and Chanel N°5. Running into friends, making new friends and losing friends all happened at Esta Nasty. It was the place for new immigrants like myself to listen to our music, speak our language and just for a few hours not to feel inadequate. It was also the place for young Latinos, to come out at night and join the festivities of music, drag, stripers, and drinks. But las reynas de la noche were the drag queens!
The shows were amazing back then; I remember feeling so close to Mexico just by watching la flaca de Taina being Lupita Dalessio or Marisela killing it as Rocio Durcal with her legendary dresses. With La Senorita Cumbia and her body for days, you didn't have a choice but to dance as if La Sonora Dinamita was in the house. But they were also good at impersonating anglo stars: Mohogany, a drag queen from Nicaragua used to do Tina Turner and Diana Ross and La Ronnie Salazar, whom my friend Mario loved, was the best Liza Minnelli ever. And of course her Madonna was so popular at the time. La Ronnie Salazar was the son of the original owner of Esta Noche and died many years ago, as did so many of our brothers that we lost with the AIDS epidemic.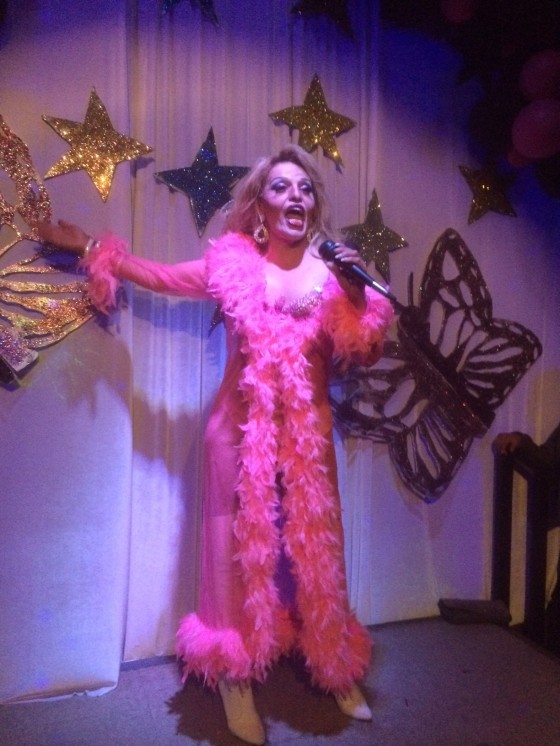 [Photo by Nehemiah Lazo]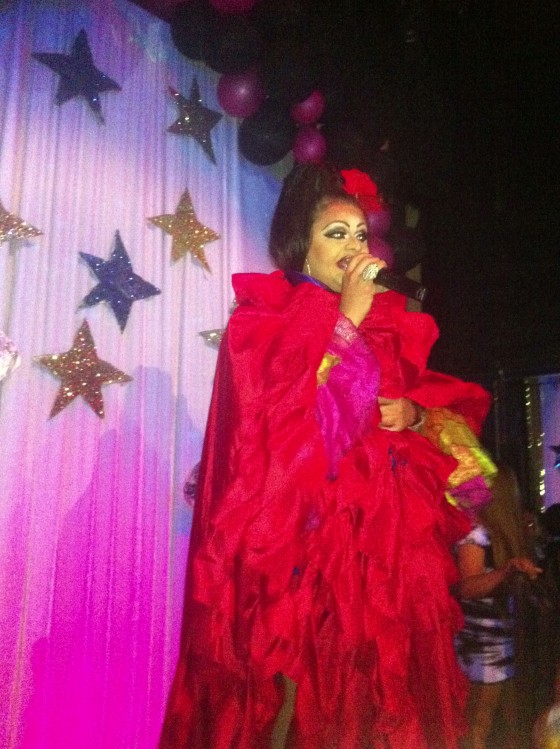 [Photo by Nehemiah Lazo]
If I had the chance to talk to la Marieta, I would say to him "Listen mana, nowadays we are dealing with a new epidemic that some people call Gentrification and because of that your beloved Esta Noche closed doors just last night. I wasn't able to be there mana cuz I live in Eley now, but I asked Nehemiah por el chisme and he texted me this morning:
Marco: What happened last night, did you go to Esta Noche?
Nehemiah: Yes, I have the worst hangover!
Marco: I bet you do gurl, cuentame pues!
Nehemiah: It was packed and very emotional. The MC was Lulu Ramirez, Alexis Miranda and la Mitzy Lee started to remember all the other queenas and everyone was crying. Both Alexis and Mitzi had been performing there for over 28 years. At the end of the show all the queens, including Vicky Jimenez, said goodbye for one last time and started to sing Celia Cruz' Rie, Llora . . . as you can imagine, we all sang along, it was so beautiful. La Per Sia also performed an original song named "Google Google Apps Apps". The lyrics are like a protest against the hipsters and the techies.
And so Marieta, they did close Esta Noche and I really don't know what's going to happen with your boyfriend's painting. Let me see if I can get it and will bring it to your cemetery in Baja California Sur."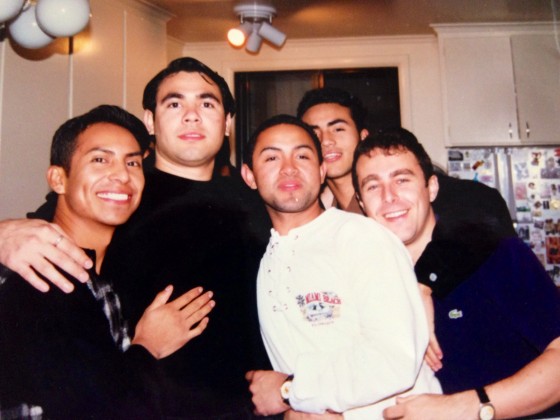 - Marco Castro-Bojorquez and Nehemiah Lazo, 2014.