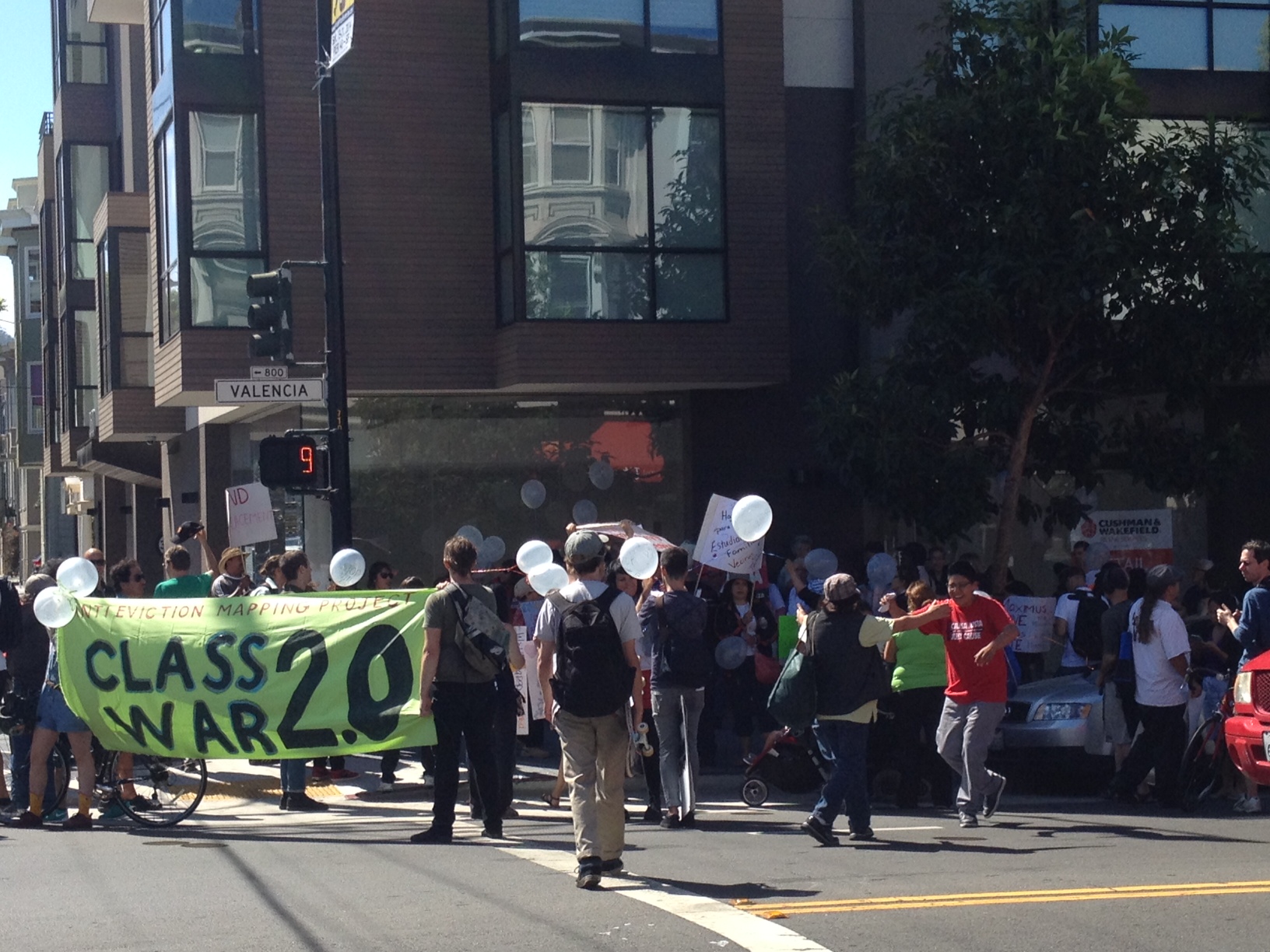 In a piece titled "Stop Complaining About Gentrification Unless You Know What It Is," io9 editor Annalee Newitz looks a little deeper at the topic of the day:
Gentrification is a form of immigration, though almost nobody calls it that. People who gentrify are usually new transplants to a city, changing it to suit their particular cultural needs and whims. That's why the criticism of gentrification often sounds like a distorted version of anti-immigrant sentiment: "They have changed our neighborhoods; their shops and homes are repulsive; we no longer feel welcome here." The difference is that the people we call immigrants are usually not rich. Gentrifiers are.
She then looks at Istanbul and Paris, and obviously San Francisco, and eventually draws this conclusion:
When different immigrant groups struggle with each other to reshape the city, gentrification is one possible outcome. There are other possible outcomes, too. City planners can manage development so that there is enough room for neighborhoods to grow without kicking anyone out. A recent study revealed that creating income-segregated neighborhoods leads to less social mobility for everyone, cementing us into a rigidly class-divided society. More than anything, we need to prevent neighborhoods from becoming divided by class.
A first step would be to revise our attitude toward immigration in cities. Instead of seeing immigrants as aliens, we should welcome their fresh perspectives, their wealth of new cultural traditions — and yes, their cash infusions. As twentieth century cities swell into twenty-first century megacities, we must make room for all our immigrant populations, rich and poor alike. The only crime is in sacrificing one to make way for the other.
The only crime. Read on for lots more data and storytelling and relevant photos.