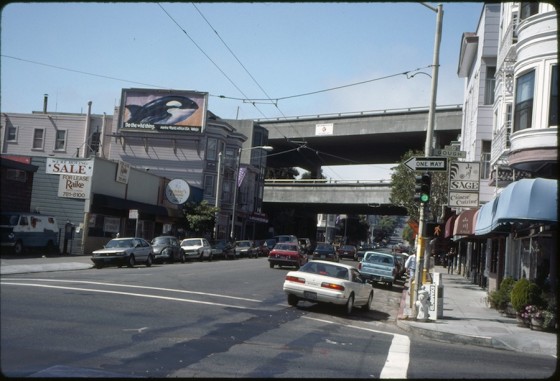 I love this pic! That's Hayes Street at Gough. There's a double-decker freeway where my friend Trusha's pilates studio is now! And there's a Moishe's Pipic where Moishe's Pipic used to be!
Dang I miss Moishe's Pipic. And sometimes I still miss the Fell Street offramp, which I guess has been gone for over a decade now. (Good thing I can still experience it virtually thank to this home movie I made on its final day of existence.)
The Bold Italic has this and a whole bunch more early '90s Hayes pics here.