Mr. Pickle was just anonymously dropped off across front of Shotwell's on 20th and Treat.  According to Mama Pickle, the thief called this afternoon claiming to have "felt bad" about taking Mr. Pickle and offered to return him in the night.  She reported that she believed it was a joke but still asked that "he drop him off before close so I could bring him inside."  She stressed that if he was returned, she would not involve the police.  Soon after, she received another call that he was dropped off around the corner, where she found him in a box.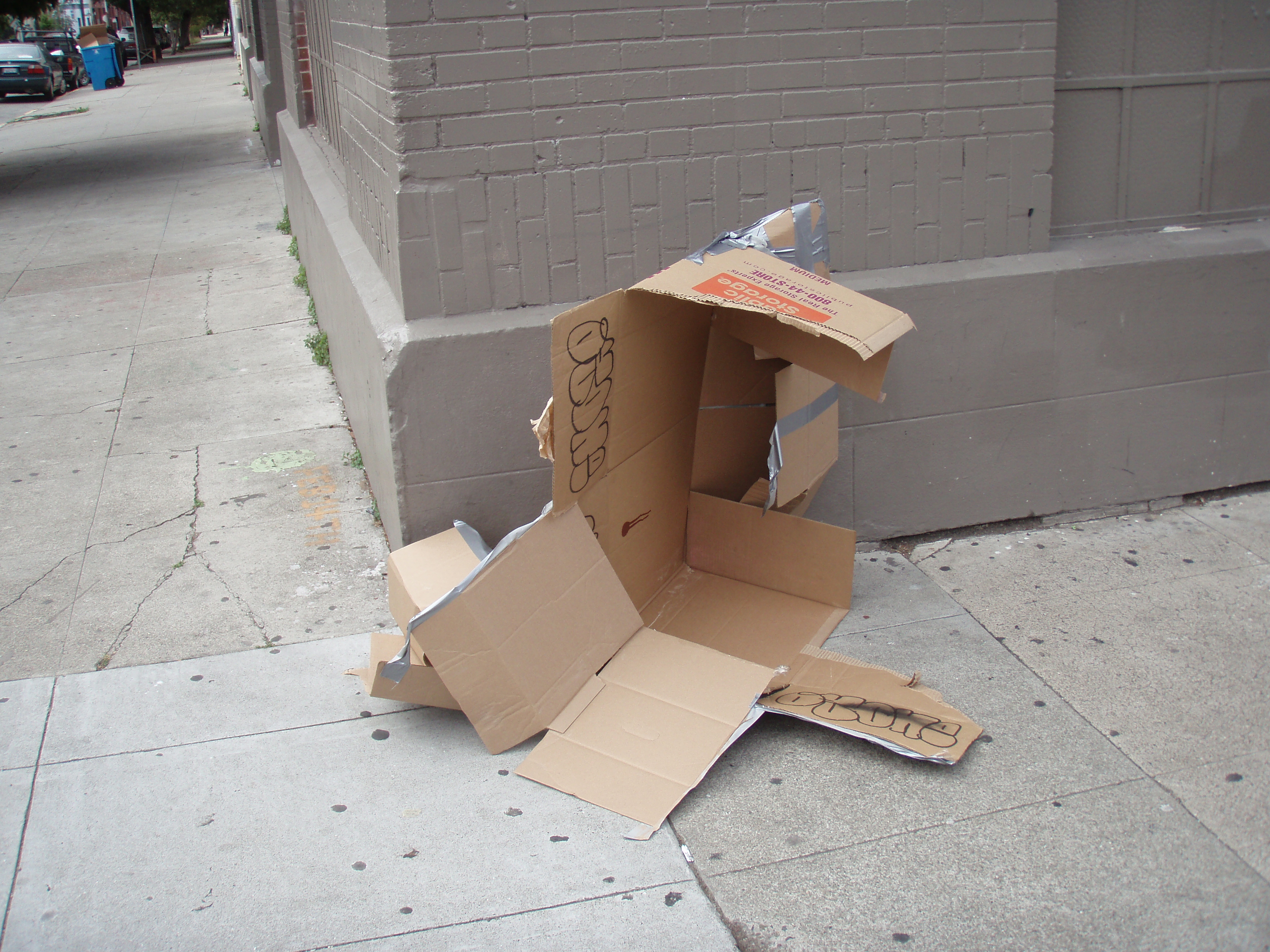 Mama said that the thief even called again to verify that Mama and Mr. were reunited.
Mama started to take off the red bandana, an addition from the Pickle hostage taker, as I was leaving.  After some discussion, she agreed to leave it on him as a stylish-reminder of this part of Mr. Pickle's history.