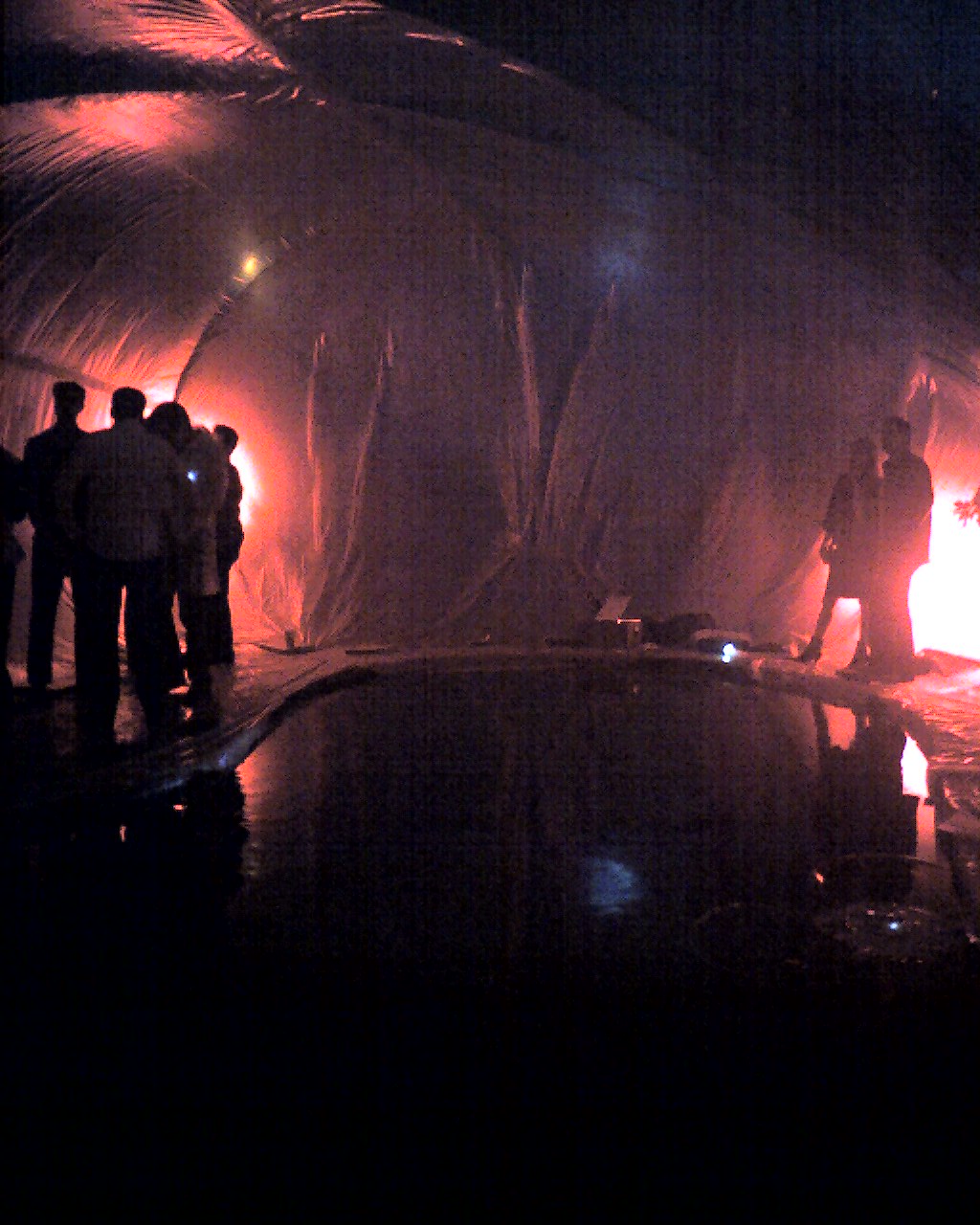 If you're gonna be in New Orleans this weekend, do stop in and see former Curbed SF Interim Editor Jimmy Stamp's new installation. Designed in collaboration with Sergio Padilla and Frederick Stivers, it's called Orpheus Descending, and it involves projecting multicolored lights and Marlon Brando onto the interior walls of a huge tenty thing over Tennessee Williams' old pool. It is badass, and part of the week-long DesCours architecture and art event.
Brando's hands a-gropin':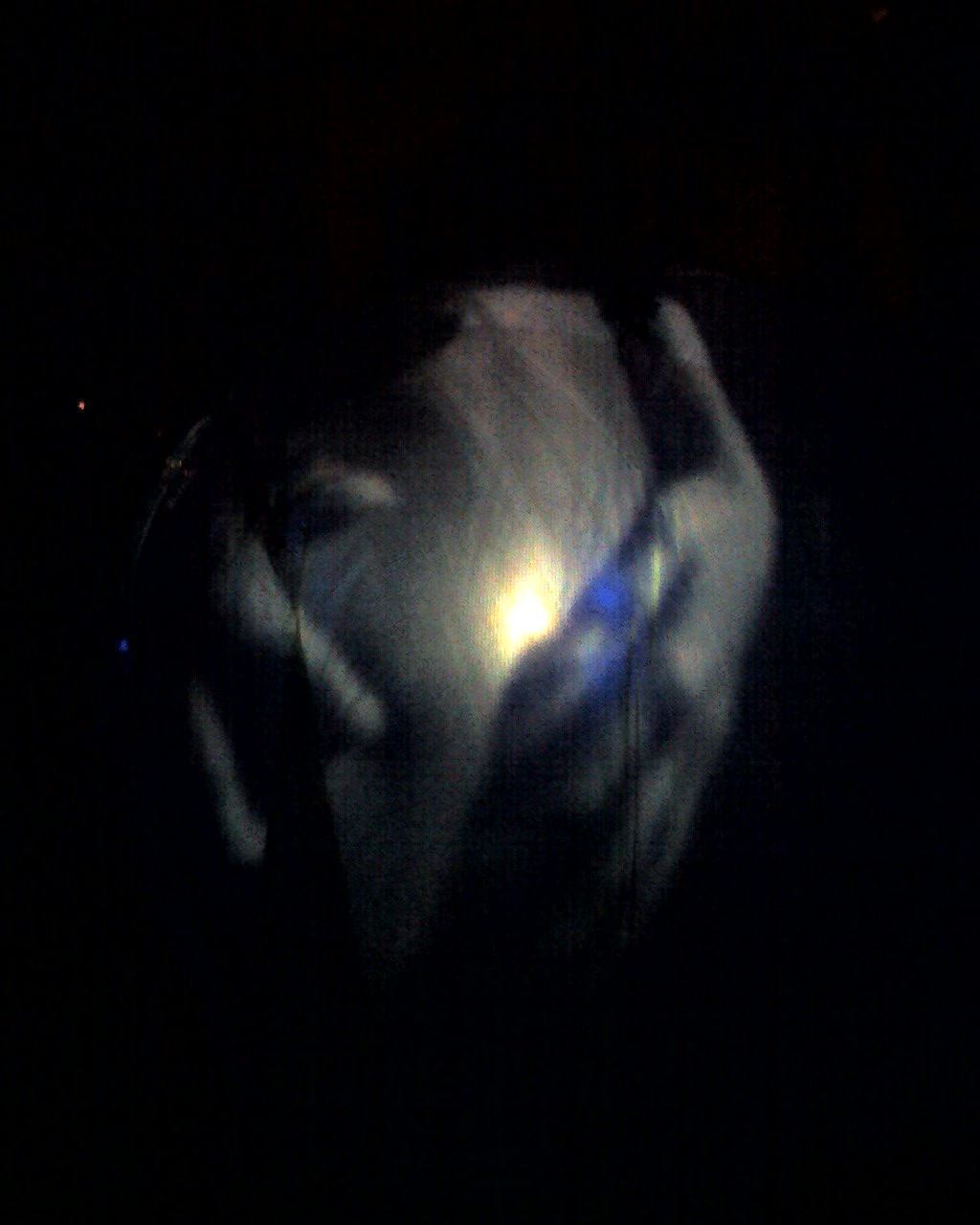 P.S. Yep, Jimmy is still the foxiest person at the party, even when he's wearing some kind of space-age plastic vest.
P.P.S. New Orleans rules!