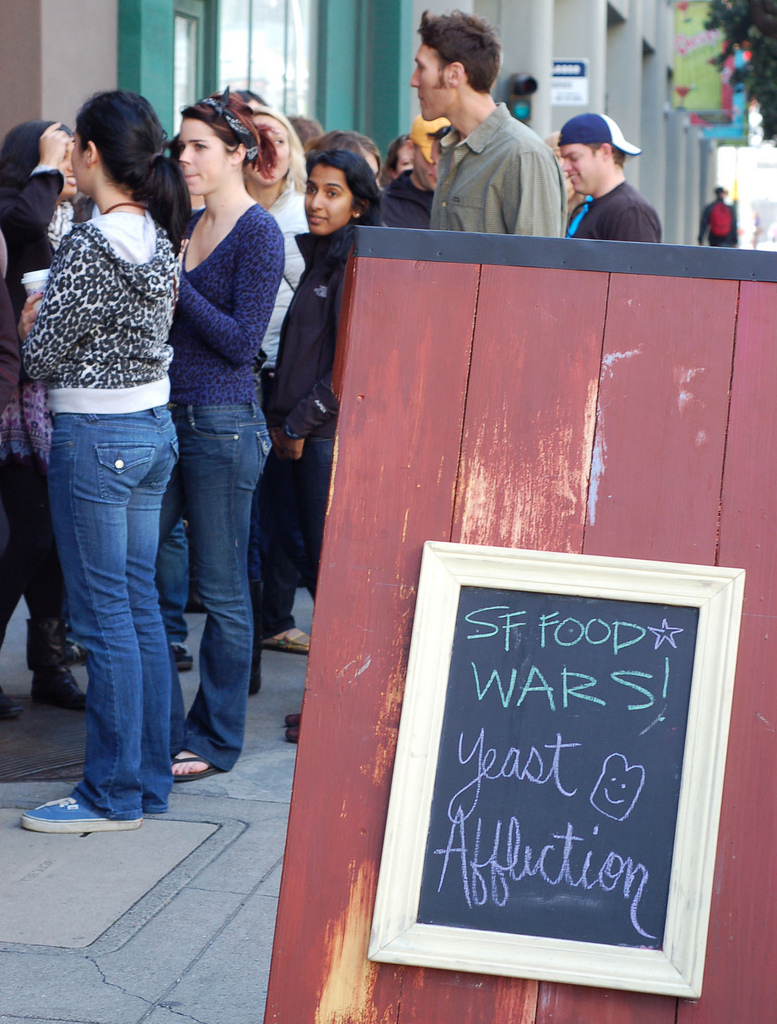 As Ron Perlman uttered in Fallout, "War. War never changes." Accordingly, the fourth major theater of the San Francisco Food Wars stormed on today at Thirsty Bear. Herbs, cheeses, grains, and nuts fleshed out the theme: Yeast Affliction — that's bread disease to you and me.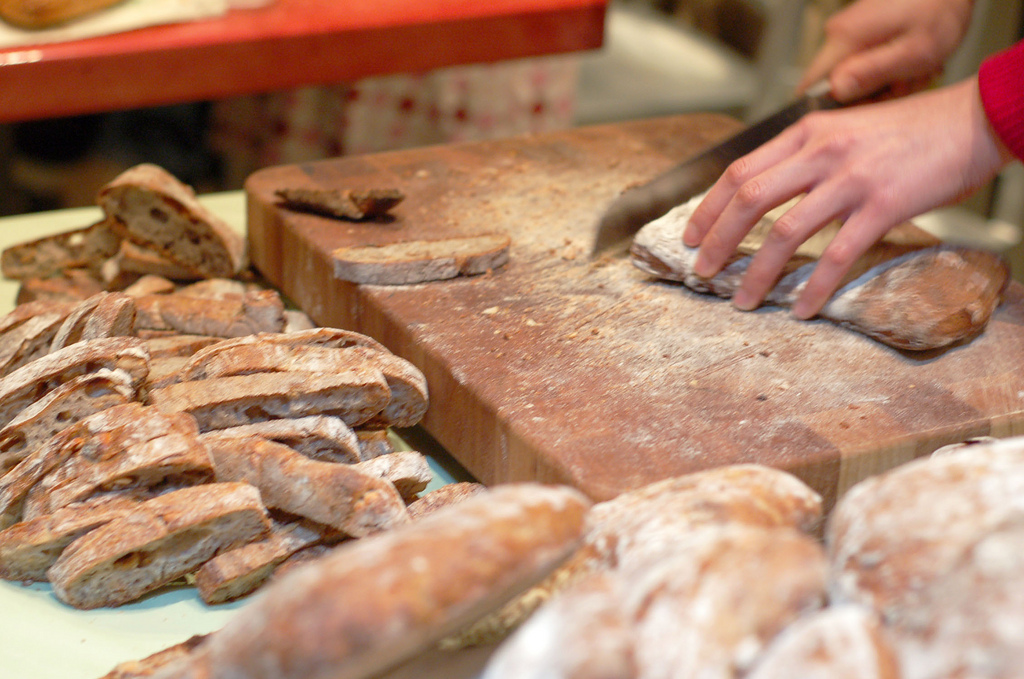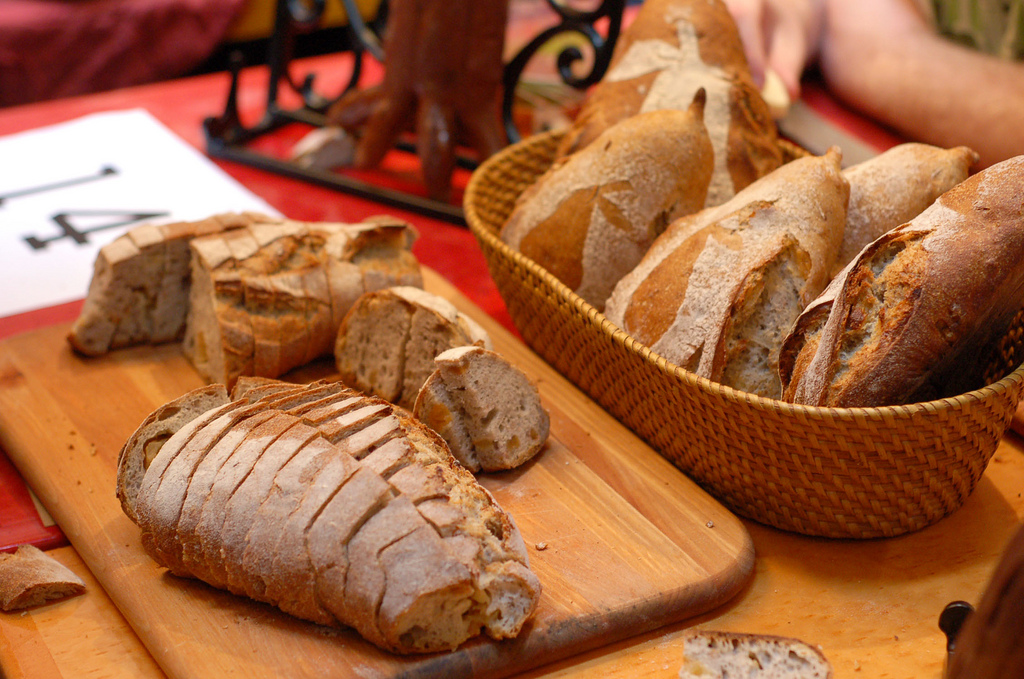 Sourdough was, as one might expect of an SF event, a competitive genre. Palo Alto's Mayfield Bakery had a particularly wonderful sourdough and Jen Rosa took the gold for her Rosemary Sourdough — a well earned victory.
Your correspondents' personal pick of the show was Wild Yeast's Semolina Sourdough with Fennel, Currants, and Pine Nuts. Seriously, that was some amazing shit.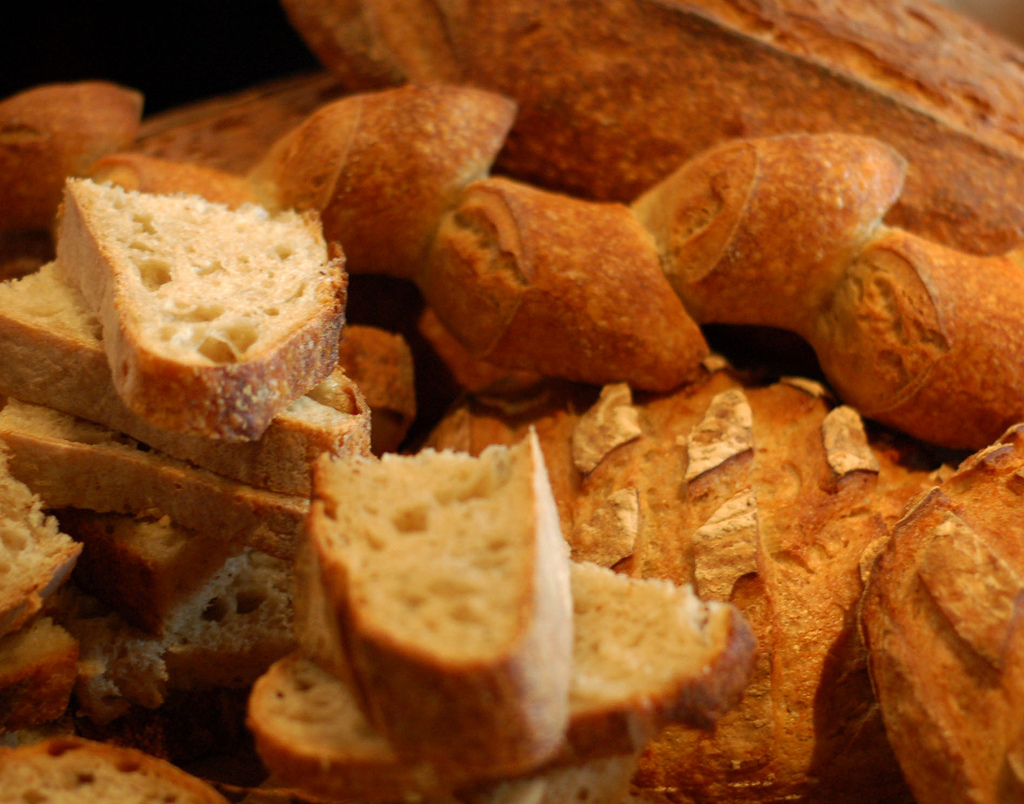 And the enticingly named "Hurricane" (not pictured) totally deserved people's choice: brown rice and seaweed! The seaweed was intense but with a slab of butter proved perfectly balanced. Your correspondents can't wait for the recipes to be released.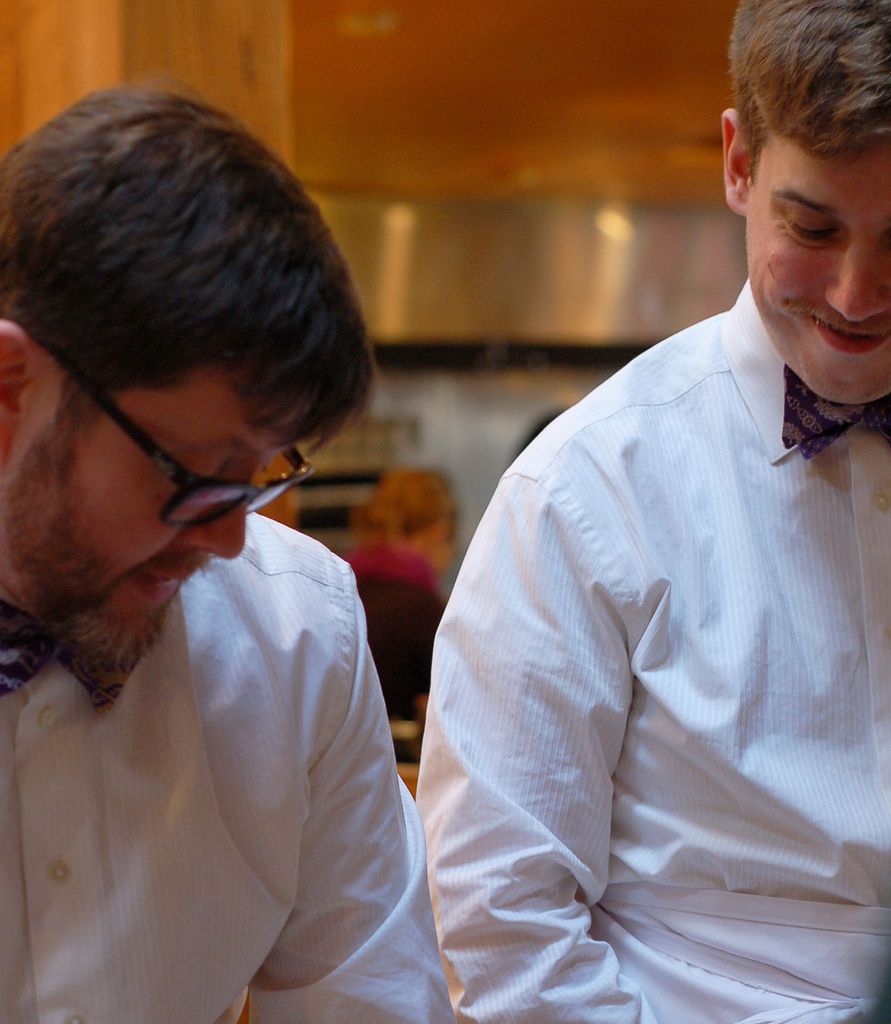 The Fancy Boyz easily swept up the coveted Mission Mission best-dressed award. Their fermented Pain a l'Ancienne wasn't half-bad neithers.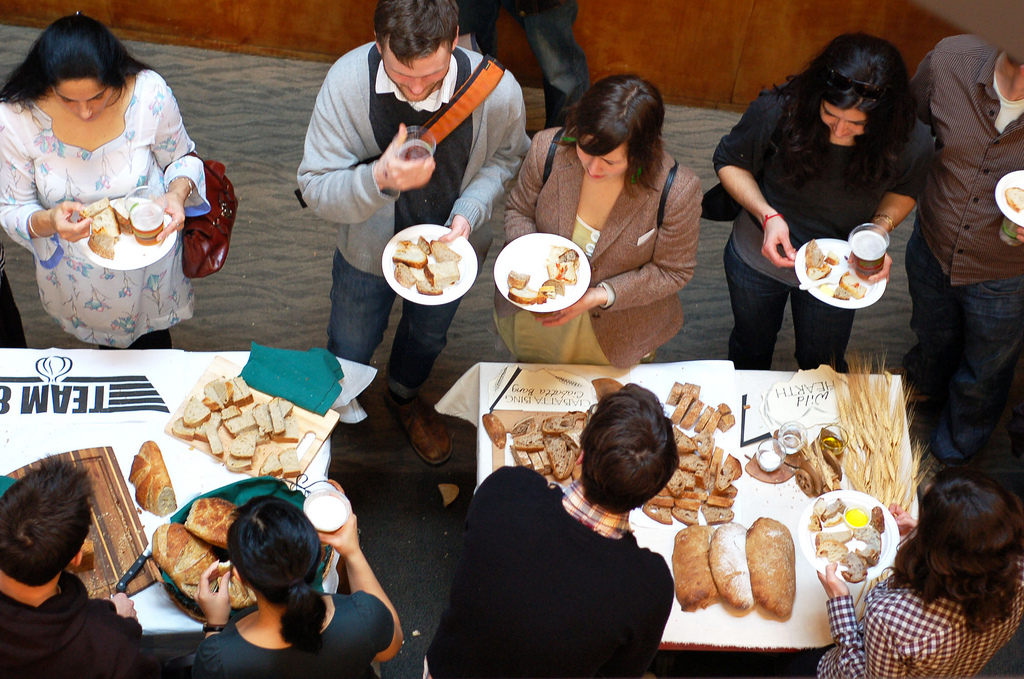 It wasn't all buttery and fluffy, though. While Stable's yard is large enough to allow for mingling, Thirsty Bear couldn't really handle the volume. Any time your correspondents tried to stop and enjoy the bread, we were accidentally blocking someone or unintentionally in line for something. While the event was fun, we hope future battles retreat back to Stable.
Any of y'all go?