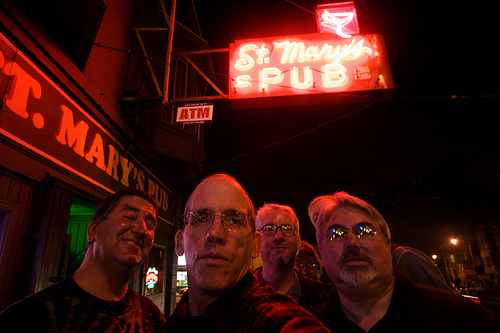 Over at 40 Going on 28, TK and his intrepid New Bar Night crew (not pictured) ventured south on Mission Street into the wilds of Bernal Heights, where they found a dive they liked, St. Mary's Pub:
[I]t's more that undefinable "Hmmm, I could hang out here" feeling. I mean, there's nothing really special or extraordinary about this place. It's just a nice, mellow bar. Sometimes you just want a bar and not a Scene.
Link. Amen. Lots of Scenes back in our neck of the woods. What's everybody's favorite "Hmmm, I could hang out here" bar?
Photo by David Gallagher.