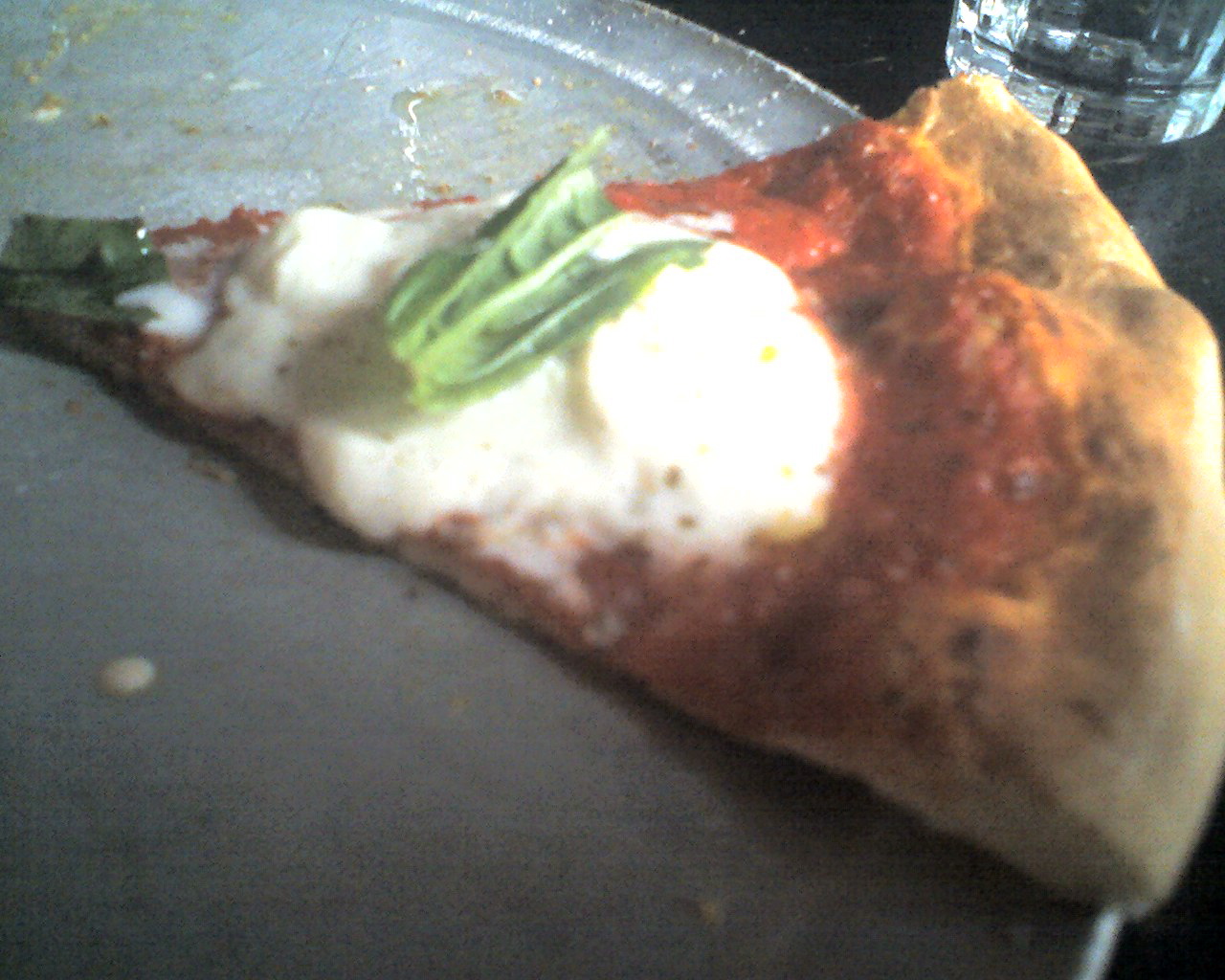 It's come to my attention that not everyone in the neighborhood is aware that Beretta's margherita with burrata is the best thing in the world. In fact, twice yesterday I heard, "What's burrata?"
Burrata is a fresh Italian cheese, made from mozzarella  and cream. The outer shell is solid mozzarella while the inside contains both mozzarella and cream, giving it an unusual, soft texture. It is usually served fresh, at room temperature. The name "burrata" means "buttered" in Italian.
Damn! So you take that, top it with basil, put it on some perfect tomato sauce and a physics-defying crust, and you have the best thing in the world. Just look at it!
If you haven't had one, go get one.
P.S. The fava bruschette is back!
Burrata definition by Wikipedia.
Previously: