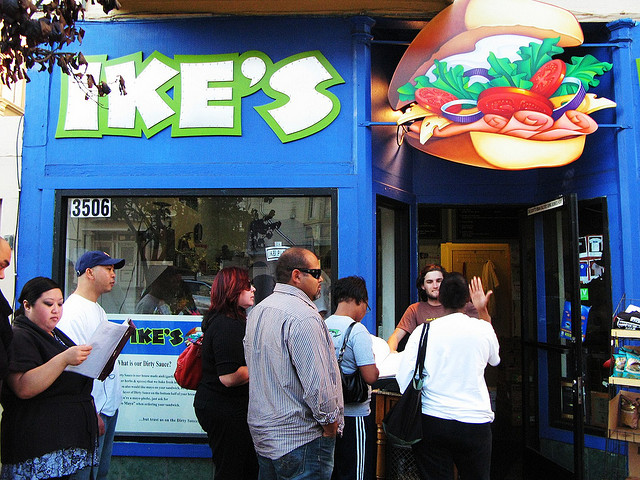 Now for some bad news from the Castro:  Ike's Sandwiches received an eviction notice from the SF Superior Court.  It seems that the popularity of the place finally caught up with it and that all of Mr. Shehadeh's attempts to placate the demands of his NIMBY neighbors were for naught.  Which is a shame, because he definitely tried.  To wit:
A ventilation hood required by the City for all sandwich delis was prevented from being installed due to a lack of a permit (which is provided by the City)
His workers started working later (at 8:30am) so they wouldn't disturb the morning slumber of neighbors
Despite being served with a fine of $250 per day by the City, he decided to remain open and pay the fine on top of normal operating costs and employee salaries
And let's not forget how those same NIMBY neighbors originally tried to extort Ike for a million dollars!  The eviction is scheduled to take place on August 26th.  Hopefully Ike will be able to find another location nearby.  Do yourself a favor and try a Menage a Trois before then.
[Photo by slowpoke_sf]
Previously:
Ike's Sandwiches Coming to the Mission… In Vending Machines?