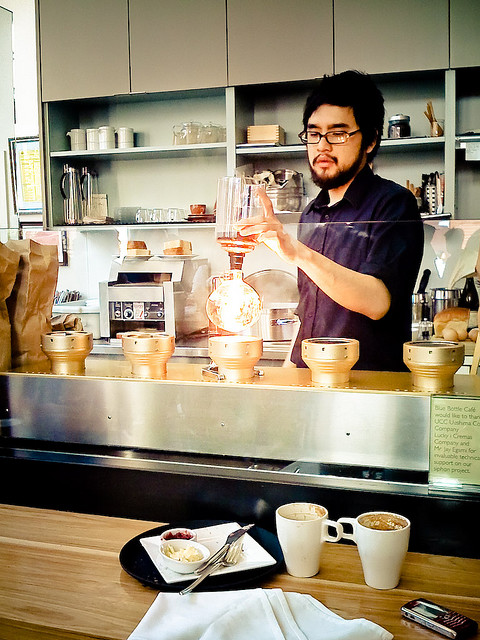 On Saturday, we reported that some local businesses had voiced some opposition to the news that Blue Bottle had been approved to open a coffee cart in Dolores Park. Blue Bottle was compared to American Apparel. Since then, a flurry of comments has run the gamut from thought-provoking to nasty. Today, the owners of Fayes Video weighed in to clarify their position:
The actual point I was trying to make was not a comparison between Blue Bottle and AA, but rather comparing the situation. I was trying to point out that it seemed okay for other businesses and neighbors to speak out about the possibility of AA opening a store on Valencia Street, in fear that it would ruin the local aspect of the neighborhood. I am not trying to say that BB should not be allowed in Dolores Park. When Tartine opened 6 years ago we did not protest another coffee venue coming to the street, people should be allowed to set up shop and do business you are right. BUT those places are privately owned and have a lease and rent… the situation here is entirely different. We are talking about PUBLIC space.
The comment volley starts here. The Fayes folks start talking here.