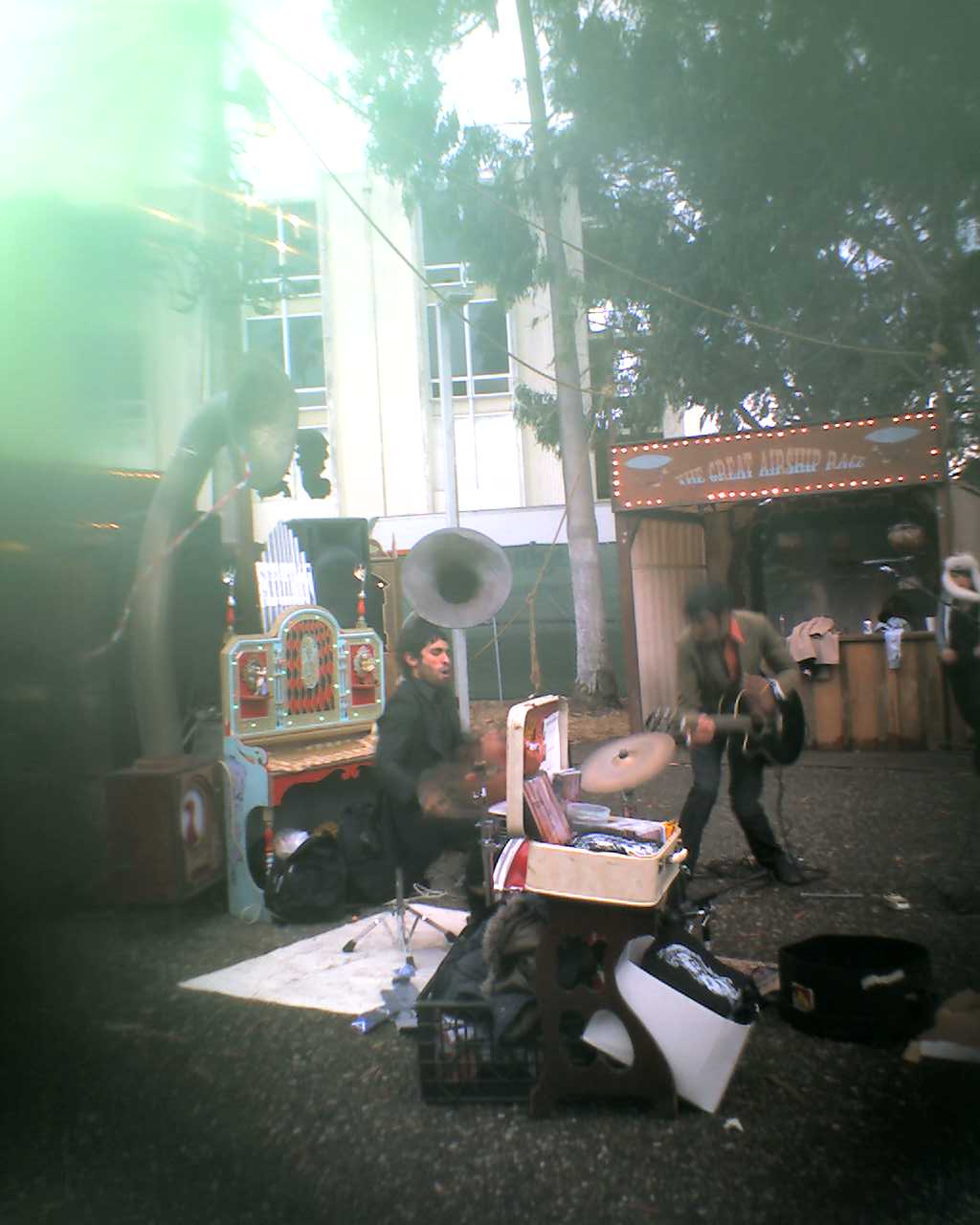 Sure, there were dozens of highly paid touring acts on stage at Treasure Island this past weekend, but a highlight for me were local boys the Ferocious Few, who appeared at some kind of throwback carnival midway tucked back away from the main-stage action. They played at various intervals throughout both days of the fest, and drew big crowds every time.
These guys have traditionally done their best work on street corners (and in gutters), but I feel a change coming on. I think the festival organizers would do well to put them on one of the real stages next year.
Also, they've printed up some hot new t-shirts. Keep a lookout.
P.S. I took this picture clean through a big green tarp. Impressed?
Previously: