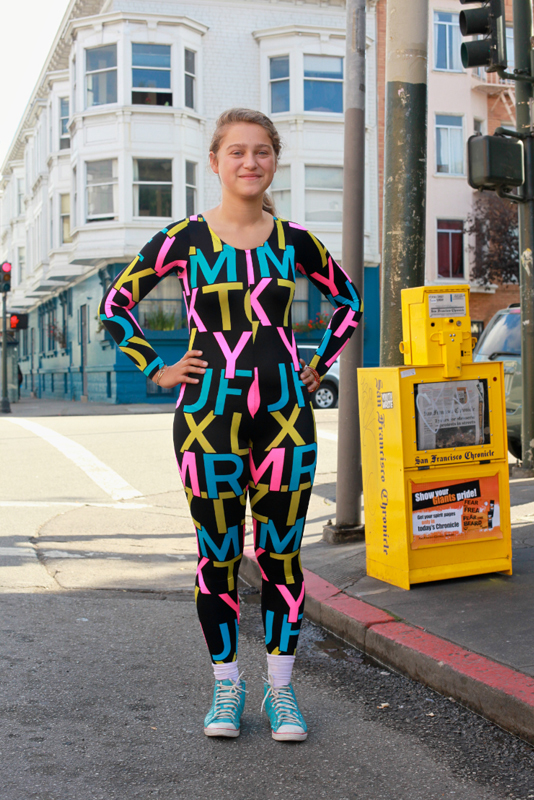 "Here was Sophie," explains Fashionist, "in a Peggy Noland standing casually in line at Tartine."
And why not? Also, she found this expensive designer thing at Community Thrift! Dang! Anyway, I didn't know what Peggy Noland meant before just now, but I'm impressed.
Definitely read the rest of the story, and definitely follow the link to the Peggy Noland online store and check out what's up this season.