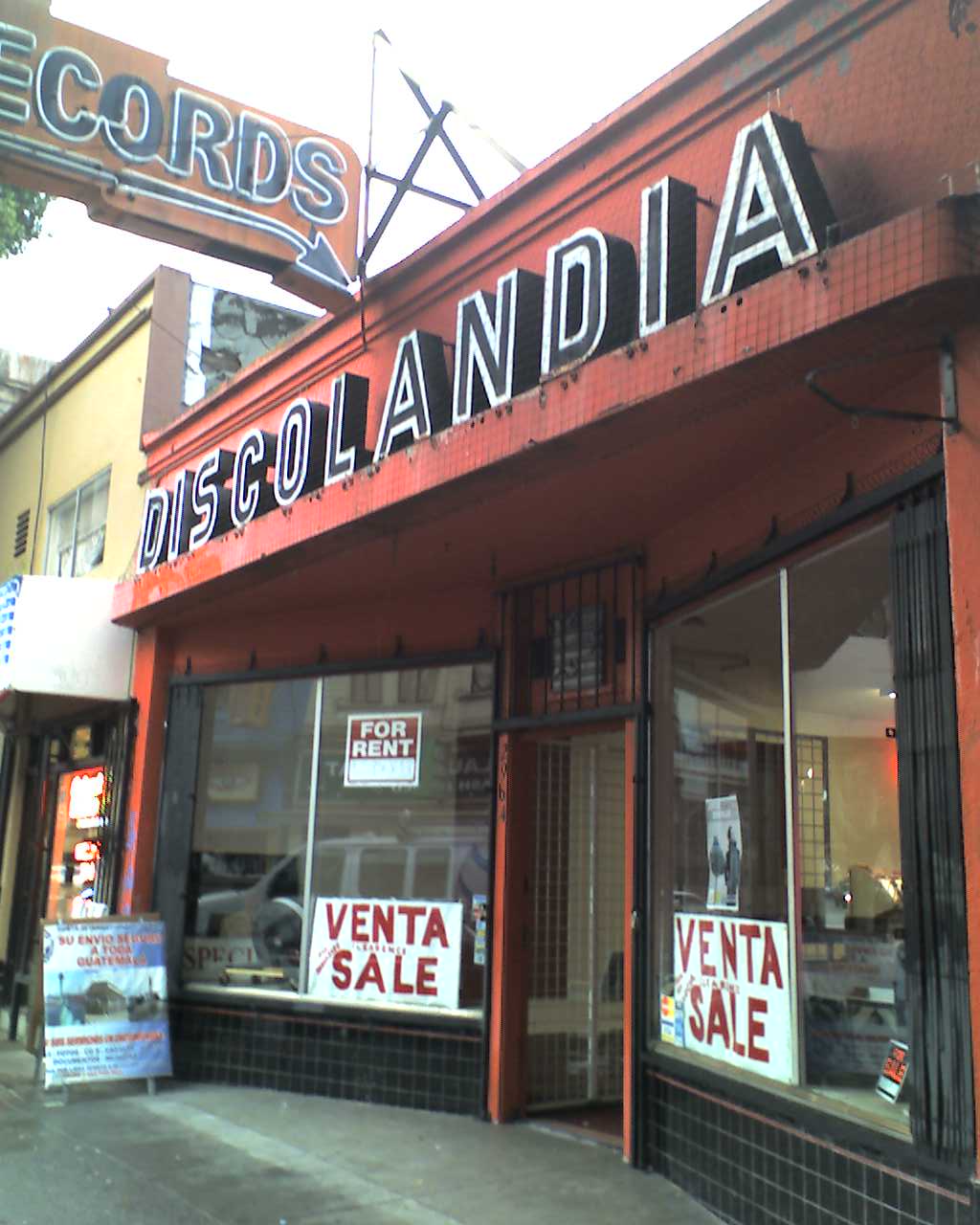 Let's hear it for preservation! Our old pal Linda teamed up with Mission Local to save this here sign:
"I was alarmed when I saw the place up for lease after so many years," said Linda Lagunas, a Mission resident of 15 years. "A lot of people have a soft spot in their hearts for that sign, myself included."
Lagunas fears the sign will suffer the same fate as the famed 17 Reasons sign that sat atop Thrift Town on 17th and Mission streets before it was replaced by a billboard.
A post on MissionMission that sparked a discussion about Discolandia's closing prompted Lagunas to take action. She's written to the Historic Preservation Commission expressing her concern and asking what can be done to protect the sign.
Hurrah! Read on. (Also, you're welcome.)
(Now can we take action against mushing Mission Mission into one word? What do we look like, KitchenAid?)