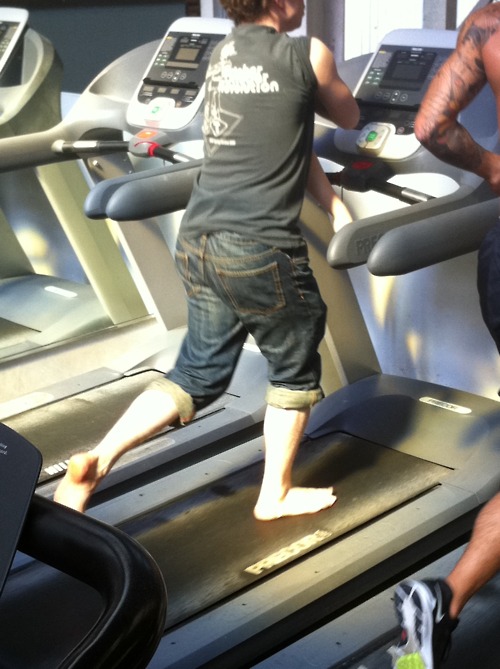 Kiya from Self Edge once told me that since he always wears denim he even wears denim when he goes swimming. Cutoffs in the pool. And that kind of seems somewhat normal, like Tom Sawyer and friends swimming in a swimming hole with cutoffs.
Denim on the treadmill however? A very peculiar choice.
But maybe it's good. Maybe we should all practice running in jeans for when the time comes we have to outrun somebody we just suckerpunched outside Pop's in the middle of the night. While barefoot.
[Photo by We Built This City]
Previously: