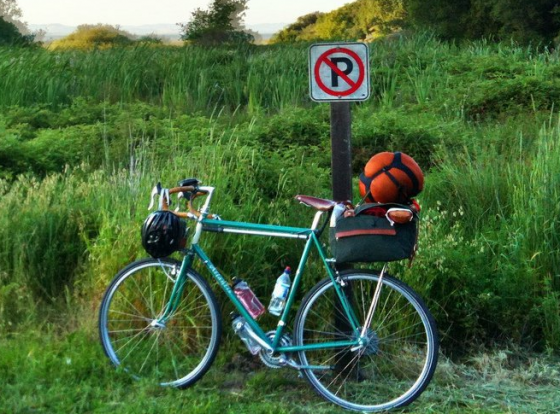 Jordan misplaced his bike on Wednesday. And by misplaced, I mean "misplaced" into the greasy hands of a no-good thief somewhere in the Mission. It was stolen is what I'm saying.
Anyway, he wants it back and was hoping to get the word out:
My incredible Rivendell Atlantis was stolen from me in the mission district on Wednesday. It has a distinct look, especially with the large saddlebag and matching front rack bag I had on it.

This bike has sentimental value to me as a gift from my now-departed grandmother. I have proof of ownership and know the serial number. There is a $200 reward for finding the bike if I'm able to get it back. Any advice on how I might track it down is greatly appreciated as well.
We've all been there, and it stinks. Give us a shout if you've seen it or know anything, and we'll put you in touch with Jordan.