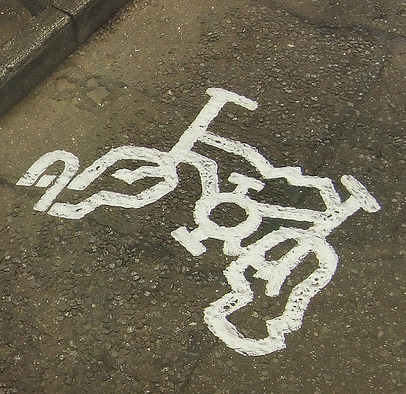 MM reader Missy writes in to tell about her harrowing experience this morning:
This morning I was riding down Chavez on my way to my house… minding
my own business… about to hit the bike lane near the on ramps when
all of a sudden out of the corner of my eye…. a red… thing….
coming *WHAM* car hits the entire left side of my bike throwing me
from it onto the pavement.  Driver stopped… even a witness stopped.
Everyone was very nice, and after much back and forth about putting me
in an ambulance I rode my jacked up bike back to my home.

Now, the reason I am writing to you is because I think that even
though Chavez is boarder line NOT the mission…. I believe we need to
bring awareness to how UNSAFE it is to bike there.

WE NEED BIKE LANES.
I definitely agree with her, having been hit before myself.  Luckily, change is underway!
In the meantime, I like to take the way more chill but way less convenient 26th Street as an alternative.
[Photo by darren_mirfield]