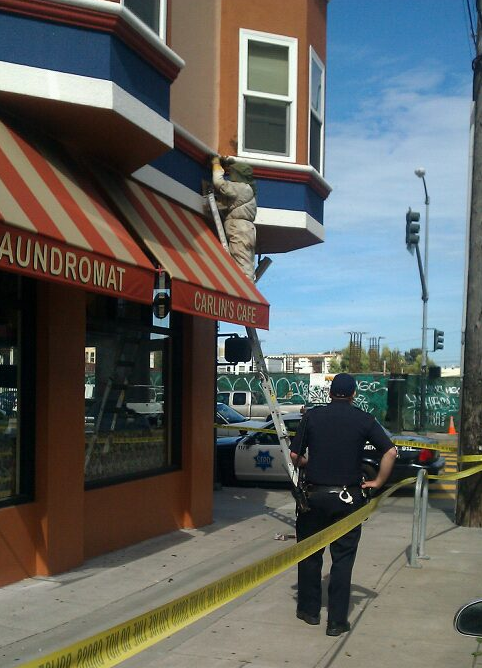 One of the first big, highly trafficked stories Mission Mission ever had was about a gang of bees attacking the Mission (be sure to click through and dig those crazy pics). This was a few years back. Today, the bees are back.
Says Star:
Just saw a gigantic swarm of displaced bees at 14th & Valencia. It was intense! A plague, I say. [link]
And here Misa explains the picture she took (above):
SFPD & beekeeper busy working to save a swarm of bees on 14th & valencia [link]
Below is a shot by SFist reader Blair's friend Carol. The bees are the dark triangle above the door: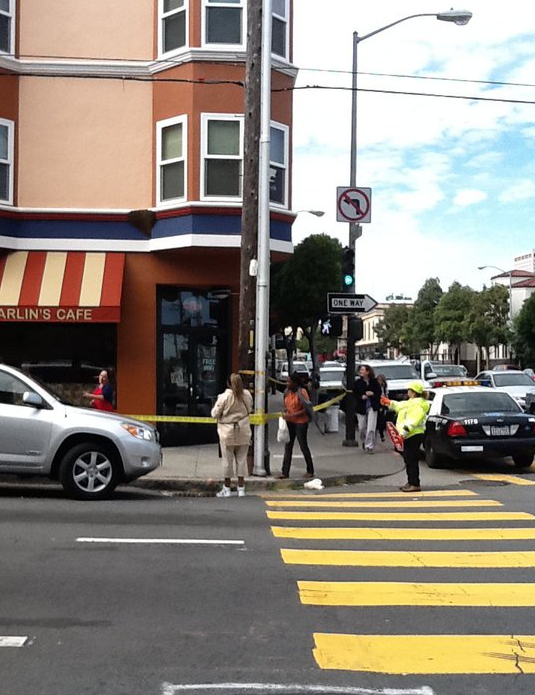 And an even better shot by Squeaky Clean Dave: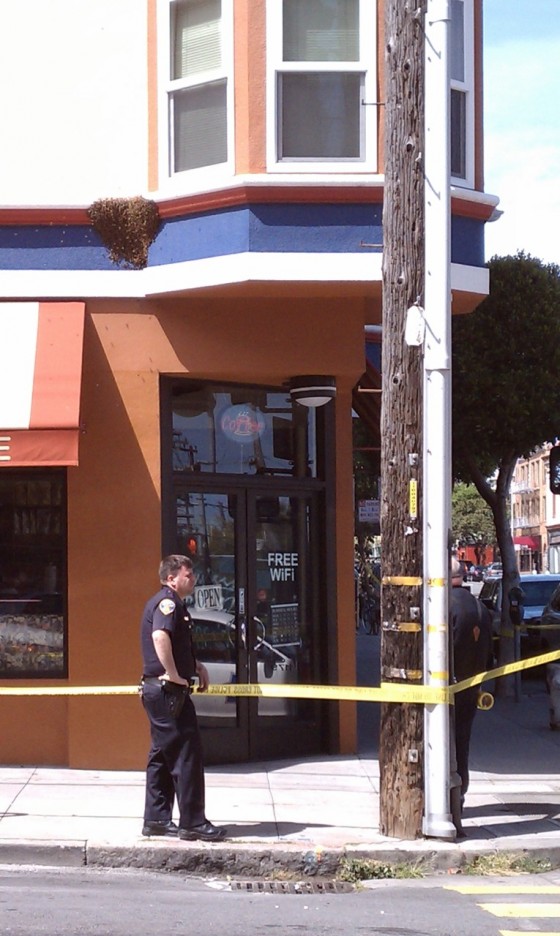 Thanks to SFist editor Brock Keeling for the tip (and for linking our original bee post way back in the day). See below for a bunch of followup posts wherein you can learn a ton about bees and beekeeping and being an EMERGENCY BEEKEEPER.