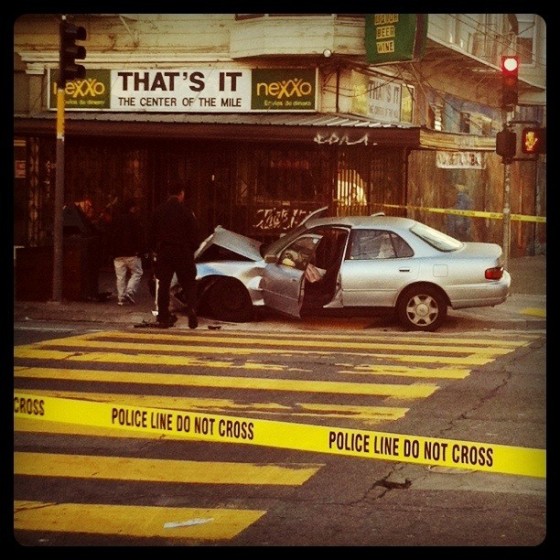 SF Appeal reports:
A female driver and her one-year-old passenger were hospitalized this morning after she crashed into a fire hydrant in San Francisco's Mission District, police said.
The woman struck her 1995 Toyota Camry into a hydrant at the intersection of 23rd and Mission Streets at about 4:15 a.m., San Francisco police said.
The one year old suffered life-threatening injuries, and was taken to a local hospital. The driver was also taken to the hospital, with injuries that were not life threatening, police said.
[via Grand Coffee and Ariel Dovas]