Without that big iconic awning full of big cartoon tortas.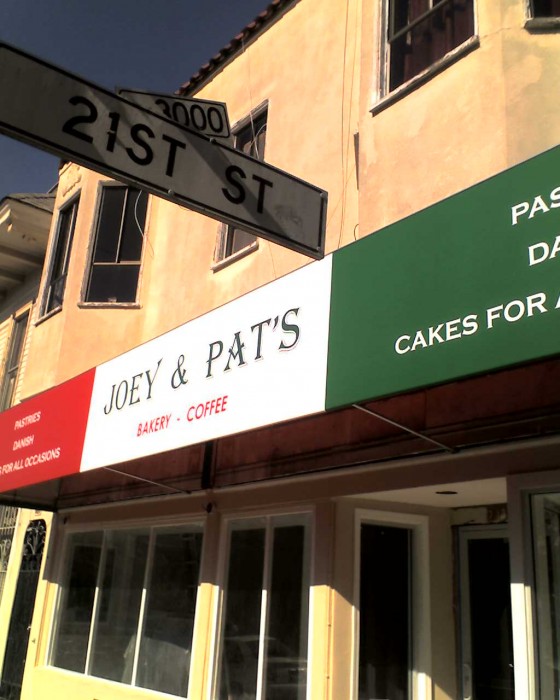 The least these guys could've done is put up a more bulbous awning, with big cartoon Italian pastries on it.
UPDATE: Our pal Jacob L. just wrote in with another pressing concern re: this new awning:
Can we talk about the side of this awning on the 21st side?  First of all, it says "Um ! !"…do they mean "Mmmmm!!", as in this is delicious…or are they puzzled about something?  Also, I am pretty sure "trees leches" is not the type of cake they are going to specialize in there…tres leches possibly, but milk trees cake doesn't sound as good.