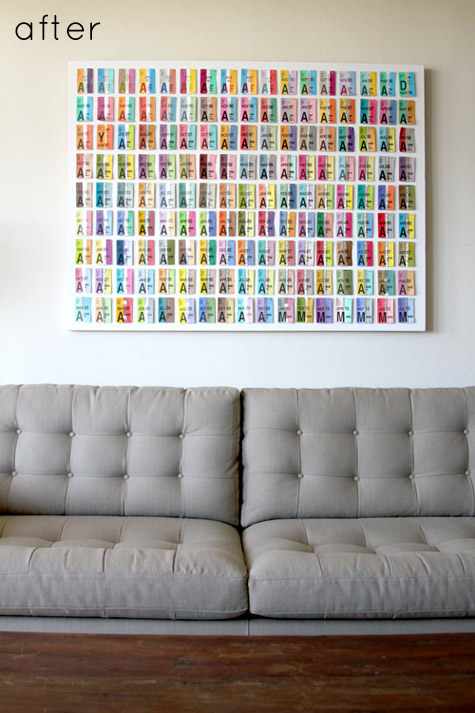 Says an enthusiastic editor at Design Sponge:
This is such a clever, chic display of old bus passes that I'm tempted to traipse over to San Francisco to amass my own collection — bravo to SF Muni for making such awesome-looking tickets and for using great color combos!
– and then discontinuing them forever! Read on for the whole story on how this display was made and why and, of course, the "before" shot.
[Thanks, Kristina!]