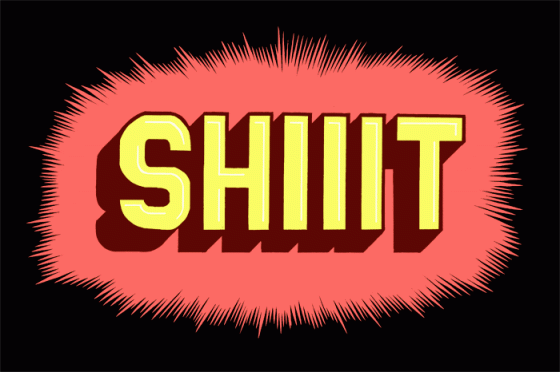 Our buddy Theo recently a started a new project wherein he's going to post a hand-drawn, custom-lettered swear word every day for a year or something. It's called Beautiful Swear Words.
My first question was, "Where are the t-shirts?" Theo hasn't quite figured that out yet, but he's gonna, and I'll be sure to post again when he does.
My second question was, "Need help coming up with more swears?" Theo says he's always on the hunt, so by all means, shout out all your favorite swears in the comments sections below. I'll go first.
Also, Theo's only 17, so please nobody tell his mom about this project.