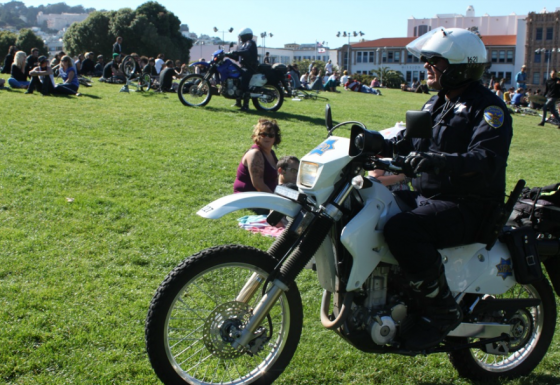 Mission Local reports:
The police arrived first, at 4:30 p.m. About 20 of them stood at 19th and Dolores. More were at 18th and Dolores and 20th and Dolores. Three or four patrol cars began circling Dolores Park. On hipster hill, the area of the park south of the tennis courts, officers on dirt bikes rode in circles on the grass.
Also there: four television crews. Many, many photographers. At least a dozen journalists, in all. They stood near the entrance of the park, at 19th and Dolores, waiting.
Read on for the full story and the slideshow from whence the above photo came.