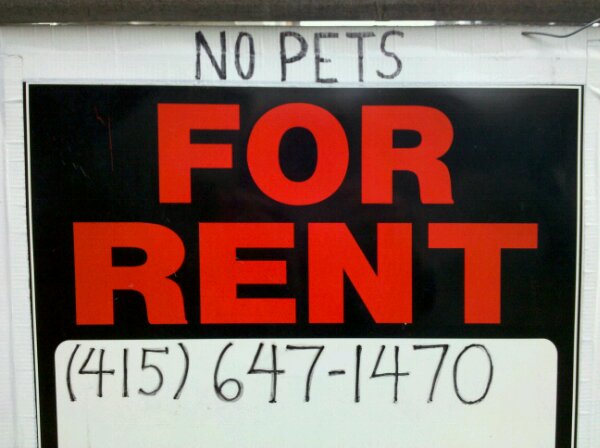 "We only sell them."  But seriously, why is it so difficult to find a place to live in this city that allows you to have loveable, furry pets? Is the chance that Rover might drop a deuce on the carpet so great that landlords just don't want to deal with them? Isn't that what security deposits are for?
I've got an empty room in my place, a glorious 28×14 uber room, but all of my friends who have expressed interest are saddled with felines and sadly that's a no-no according to my landlord. Attempts to negotiate a "pet deposit" have also gotten nowhere.
For that matter, I want a cat myself to love and cuddle! I'm missing out on a lot of mutual affection here! I suppose you could always go rogue and just get one anyway, but that seems like quite the risk.
What is the deal with landlords and pets?