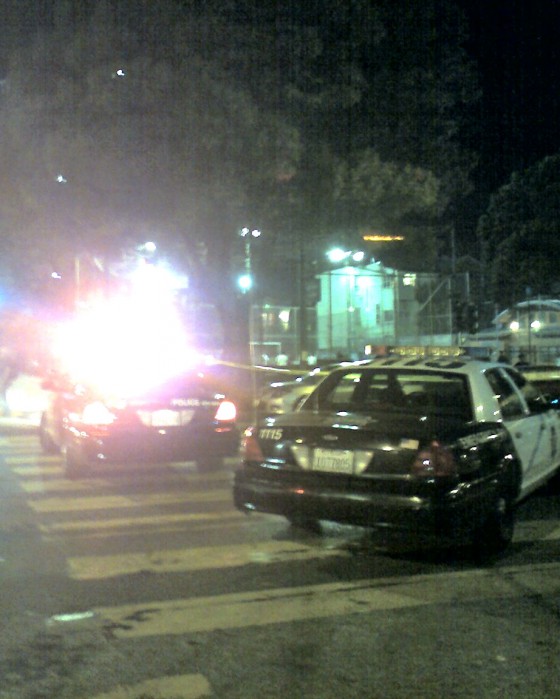 Reader Jason left the following comment on our post about last night's shooting/stabbing/car wreck:
7:25, I saw this car speeding away from the guerrero st shooting…was in my room, window open (streetside), heard 3 shots coming from the Valencia Gardens guerrero street entrance..then a pause, then full on 8-10 more..this was proceeded by people screaming, guy running and this car, scene above, speeding away north on guerrero…it's 10:30 and cops still have the scene blocked off and are posted up outside..just used the Mission Mission images to confirm with the cops outside that this was indeed the car I saw. funny side note, the inspector's first question to me was when my lease was up..she suggested moving. [link]
To which reader mission watcher responded:
I know that the cops have a lot on their hands and they can't be everywhere at once, but it's pretty infuriating that they suggest moving instead of actually doing their job and monitoring trouble spots like this one on Guerrero.
And it definitely appears to be a trouble spot. The night previous, our pal Erika tried to get a reservation at neighboring Mission Beach Cafe over the phone. The host told her not to bother coming in, and when pressed, explained thusly:
There is a man outside with an automatic rifle, so you probably should choose to dine elsewhere at the moment.
Serious trouble two nights in a row. Shall we all move to Hayes Valley?