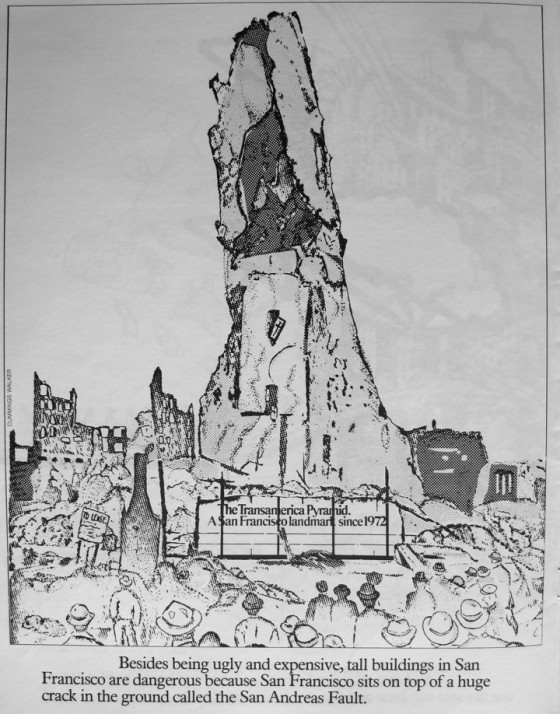 It was kind of an art project, kind of a protest, from a time when citizens were about to vote on whether or not to allow more high-rises to be built. Gravel & Gold today published some pictures and an explanation by the great Tom Wolfe:
This coloring book is the work of 16 artists, and I like what they've done. (I haven't written home about it, you understand, but I like it.) But I also like it for what it illustrates about the problems of social protest graphics. A high percentage of the entries for the show fell in that category, and almost all of them show the artists' natural instincts (Me!) working at cross purposes with the cause he is lending his talent to. This coloring book was created in support of Alvin Duskin's campaign to stop the spread of high-rise building in San Francisco ("ecology"). . . But most of the artists were obviously far more intrigued by the graphic possibilities of skyscrapers and Heartless Tycoons than of low-rise buildings and the common man. I'm sure that all children who actually used this hook learned to love skyscrapers and were filled with the ambition to build one, or at least go see a few.
Read on for more analysis from Wolfe and of more pictures.