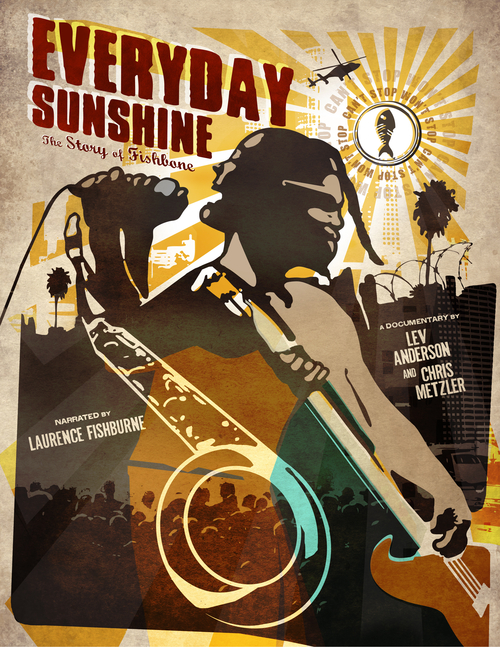 The Roxie explains:
SAN FRANCISCO THEATRICAL PREMIERE! Exploding out of South Central LA with a previously unthinkable and utterly undeniable funk-thrash swing and a joyously chaotic stage show, Fishbone quickly ascended to the top of the hyper-competitive heap of Hollywood club bands in the 1980s. But selling something so awesome and unusual to the American public? That's where the trouble began. EVERYDAY SUNSHINE ecstatically traces the tangled threads, simultaneously shooting straight about Angelo Moore and Norwood Fisher's dogged persistence in continuing the band amidst innumerable setbacks. Dirs: Lev Anderson & Chris Meltzer. Interviews with past and present members of Fishbone, Flea, No Doubt, George Clinton, Mike Watt, Tim Robbins & ?uestlove. 2010. Digital. 103 mins.
Both Friday night shows include acoustic performances by the band and Q&A with the band and the film makers! See a week's worth of showtimes and buy tickets here.
To win a pair of tickets to the Friday night show of your choice, leave a comment below explaining why you deserve to win. Contest ends at 5PM on Wednesday, January 4, 2012. Winner will be chosen based on merit.
Now let's rock: