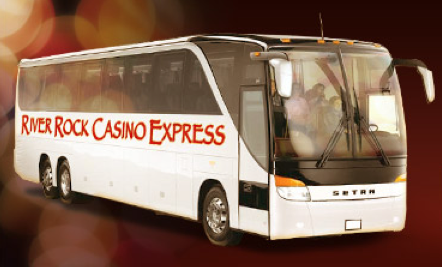 Our pal Plumpy has some travel advice for us:
You know those casino buses that are always parked 8-deep at 16th & Mission, packed full of elderly Chinese women? Have you ever wanted to get on one? Tonight I did. It cost $10, but when I got there, they gave us $30 each for gambling. If you hate gambling as much as I do, you'll probably blow through that at the slots in the first 30 minutes and spend the rest of your mandatory four hour stay sitting in the bar. But! I won $120 off of their free money. How often do you go out for drinks and come home at 4am drunk and with more money in your pocket than you left with? I'm not saying I'd do it again, but I think everyone should do it once.
Peep the schedule here. Thanks, Plumpy!