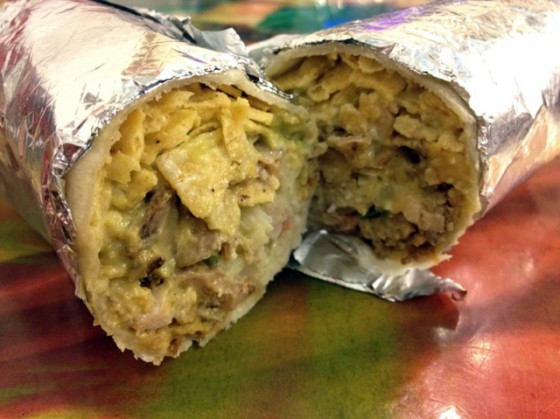 SFist saw our report yesterday and couldn't wait to get down to La Cumbre and try it:
We sampled the texturally-enhanced savory roll to see for ourselves if—at last—the chippy addition made San Francisco's gloppy and oversteamed burrito (unfathomably preferred by many) more palatable. It did. Texture can do wonders. While the chips did get a bit soggy, they provided a necessary buffer to the burrito's inherent one-dimensional flavor and greasiness factors. We ordered ours with grilled chicken, regular salsa, and no beans. (Unless they're of the cannellini variety and tinged with rosemary and olive oil, we don't care for beans.) It came to us wrapped nicely in a perfect size portion. Mmm, good.
Read on for more analysis and lots more pictures.