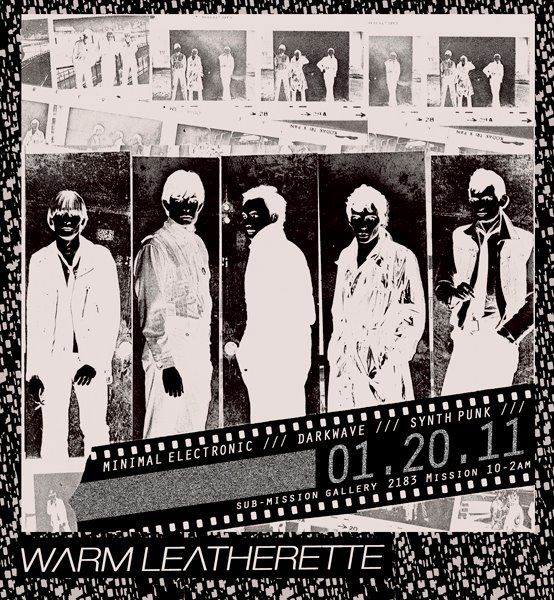 What a perfectly named venue for the Mission's biggest cold wave/minimal wave/synth wave dance night, Warm Leatherette. Happening tonight at SUB-Mission aka the old El Balazo Gallery on Mission & 18th, djs Riegler, Justin, Jason P, Dreamweapon and Nihar promise to "play the dancier side of MINIMAL ELEKTRONICS, DARK WAVE, SYNTH PUNK and other cold and distant sounds that cause uncontrollable dance contortions."
Most tunes were released around the years '82 – '86 from places like Belgium and the Netherlands, and sound sort of like this:
Party starts at 10 p.m. and admission is only $5. Staff is strict so good luck sneaking in a flask or talking your way in if you've forgotten your ID. Fortunately most drinks are pretty cheap since it is a bare bones punk venue.