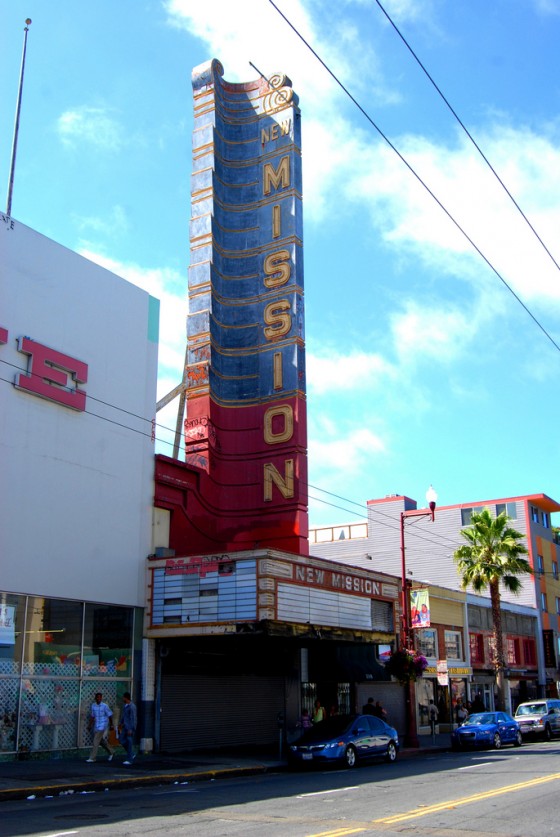 SFist has the scoop:
Medjool owner Gus Murad, who we know has been sitting on and contemplating a use for the historic New Mission Theater for several years, has finally made his plans known via an agenda item at tomorrow's Historic Preservation Commission hearing. He's planning to restore and reuse the theater as a five-screen cinema to be operated by Texas-based, beer-slinging movie chain Alamo Drafthouse Cinemas.
Woohoo! Those rule! Read on.
[Photo by Paul Lowry]