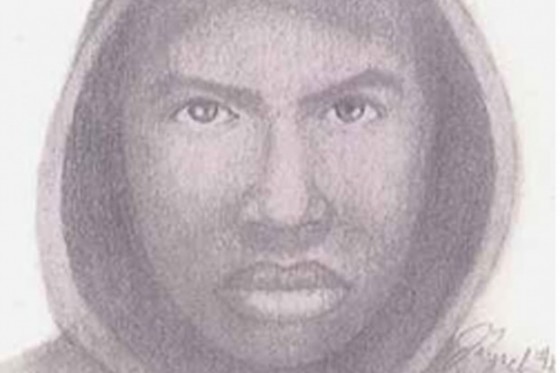 [The following essay was submitted anonymously via email.]
Reflections on our community response to a serial rapist
As a survivor of rape, I wanted to share some of my reflections about the recent
arrest of Frederick Dozier in connection to several sexual assaults occurring in the
Mission over the past six months. I was compelled to do so personally not because
I'm particularly qualified in any way, but simply given the lack of closure I've felt
regarding these horrific incidents.
Let me start by saying that I'm relieved, if not overjoyed, that he's in custody, and
that there is no such thing as justice for the women who suffered these violent
attacks. I must say as well that I've been quite disappointed to see how our
community has responded to this news. Let me explain how things went down, and
where I think we have an obligation—and opportunity—to do better.
Background
I learned about this incident the same way most of my friends did—by the
forwarding of a post written by San Francisco Women Against Rape, after the story
broke on December 8th. I in turn sent this note on to a few friends and neighbors,
and started taking some additional precautions while going home at night (mapping
out the three crimes, apparently I live at the rape epicenter of the Mission). Many
friends reported taking similar steps, and appreciated efforts made by community
members and organizations to spread the word.
I went away over the holidays, then came back wondering what had ever happened.
I did a Google search, and found a press release on January 6 from the SF Police
Department: "San Francisco Police Make Arrest in Sexual Assault Investigations
in the Mission District," along with several articles on other sites, such as the SF
Examiner and MissionMission.com, that released Dozier's name, photos and videos,
along with several disturbing Facebook posts and the fact that he worked for the
San Francisco Unified School District. I felt simultaneously relieved to know he had
been arrested, and disturbed to see how this incident was being framed.
So he's been arrested—now what?
When the story that a serial rapist was prowling my neighborhood hit, I received
emails, texts and facebook posts from 8 different friends. When the news came out
that the rapist had in fact been apprehended, I didn't receive anything—not from
friends, nor any of the organizations working locally to end violence against women.
Speaking to friends about this article, they were all surprised to hear he had actually
been arrested. After so much warning about a rapist being on the loose, why didn't
we as a community close the loop here?
I'm disturbed by our collective silence—but not perhaps for the reason you'd expect.
Of course, it feels wrong to send out messages that there is someone dangerous
lurking about, and then never let people know when that person is off the streets,
or show due respect to the police officers who must have been working tirelessly to
make this happen. Other media got this message out, and slowly people are starting
to catch up on the news.
I'm mostly disturbed that, in the absence of a more holistic voice examining the
situation, the message we got from the media was the stereotypical storyline of, "a
black man from the projects was seriously fucked up, and thank god we have
removed this dangerous element from our society." Now we can all go back to our
gated Victorians and pretend that the world is ok.
To be clear—Frederick Dozier is definitely fucked up, possibly mentally ill, and
god knows what trauma may have been in his past. Nothing excuses his actions.
But scapegoating him as a typical "bad apple" does NOTHING to actually help end
violence against women—and I'll go further to say, does nothing to address the
violence against all people, whether physical, political or social, that can lead to the
perpetuation of cycles of violence.
Getting the story straight
Let's start with the facts—most rape victims knew their attacker. As the National
Center for the Victims of Crime (NCVC) reports, "When most people think of rape,
they visualize an unknown lunatic violently dragging a defenseless person into
a dark alley. This is a very inaccurate portrayal. Almost four out of five rapes are
committed by attackers who knew or recognized their victims." They could've
added, "unknown lunatic, probably brown or black"—given that most people
conjure up that image automatically.
Statistically, the average rapist is NOT a hoodied black man from the projects, but
is more likely to be a white college student. (Another fun statistic: "Every year, an
estimated one woman in eight in college is raped.") Recently I was walking with
a friend in Nob Hill, who joked that while the Mission may be more hip, at least
serial rapists aren't running amuck in his neighborhood. I replied, "there are just as
many rapists in Nob Hill; they just happen to be blond, and don't get arrested." As
the NCVC reports as well, "Less than 2% of acquaintance rape victims reported the
assault whereas 21% of women raped by strangers reported the crime to police."
Here's the message I would've liked to see in the newspapers and email
chains: "Great thing we caught this asshole, AND here's a bunch of work we need
to do as a community to address the underlying causes of rape in all its forms."
I.e, how do we get the conversation to turn from more fear and self-prevention
techniques, to making sure everyone has received and internalized the "Fifty Ways
to Prevent Yourself from Being a Rapist," including gems like:
8. If you see a woman in a parking lot, don't rape her.
9. If you see a man walking alone at night, don't rape him.
10. If you see a woman in a short skirt, don't rape her.
While I'm not asking us to have too much sympathy for any particular rapist, we
do have to have an awareness, and take some collective responsibility, for the
circumstances that can lead people to perform unconscionable acts. We need to be
thoughtful about how we create a community where everyone has the opportunity
to thrive as emotional, social, political and spiritual human beings. In a country
where 1 out of 6 women will experience a sexual assault in their lifetime, clearly
we have some work to do together to address the fact that sexual assault is not
just an act committed by those who are mentally ill, dangerous, brown, black and
hoodied—but is an act as American as football, and apparently engaged in just about
as often by our young people.
So now here we are, in the calm after the storm. Beyond waiting for more people
to get attacked, feeding our fear of one another, and for more people to get locked
up, so that we can engage in a collective sigh of relief, what is our response? What
actions can we take to encourage a culture of greater accountability, support and
restorative justice in my neighborhood?
I haven't a clue, honestly, about how we do this. But I wanted to raise these
issues with the hope that we can start addressing these questions together, as a
community. Please share your ideas with us, and with your friends. I hope these
ideas will spread far and wide, as least as far as the news that a serial rapist was in
the Mission.