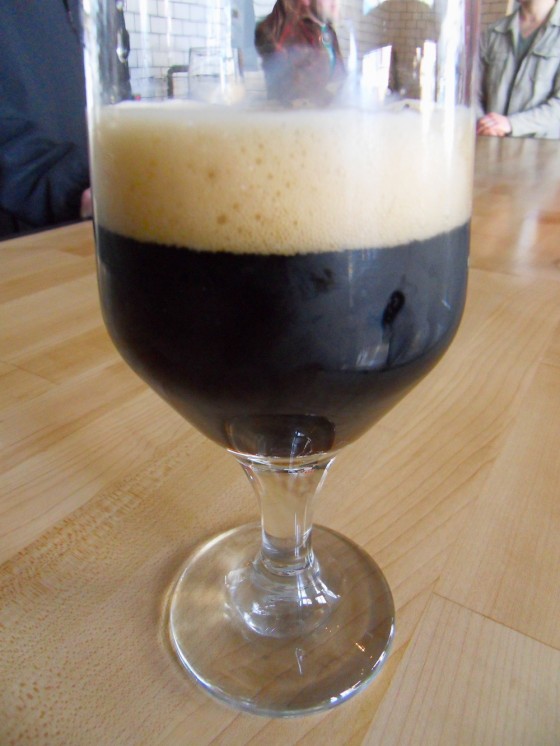 Cervecería de MateVeza opens this Saturday at 18th and Church, right across the street from the park. Their black lager is bangin'.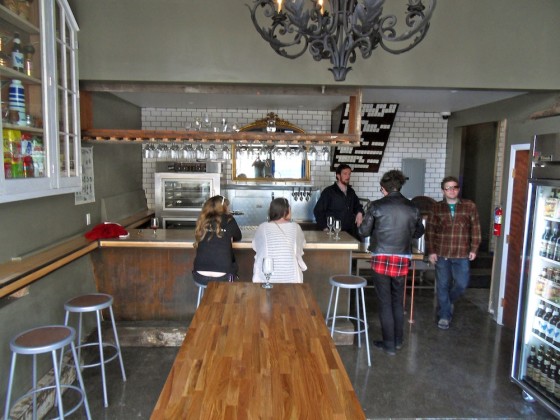 It's a cozy space that'll warm up quick when it starts to get chilly in the park and everybody races over for a beer and an empanada.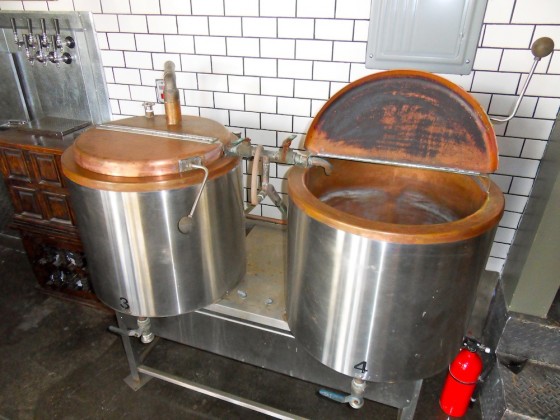 We're told they're the only brewery in town other than Anchor to use real copper brewing gear.
Lots more pictures and reportage after the jump: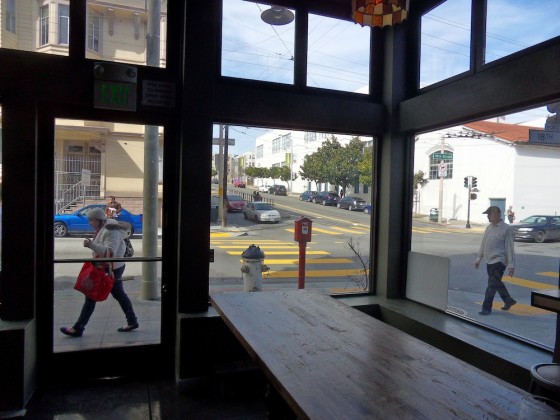 The space gets lots of light, and the people watching is decent. (And surely much better on the weekends.)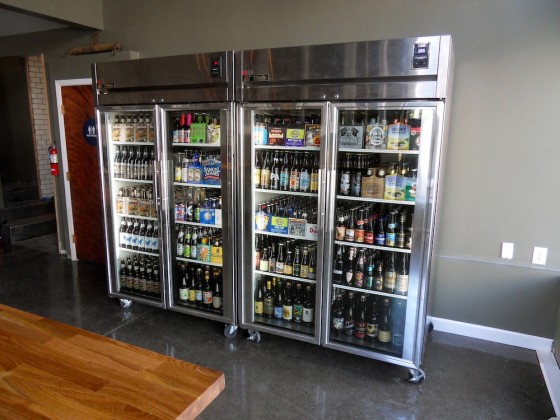 This fridge is key. They've got tons of interesting stuff available to-go, and, again, it's right next to the park. Remind me to remind them to offer plastic cups like Bi-Rite does (for when you get a big bottle of something Belgian or something.)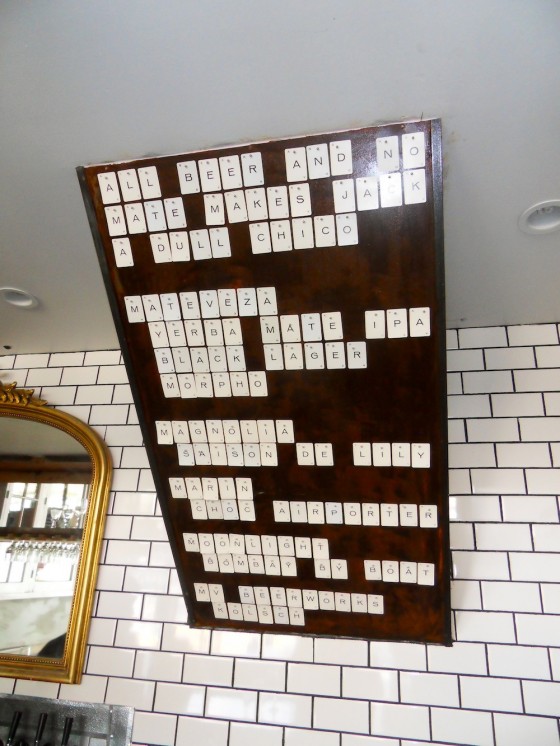 They'll obviously have their own stuff on draft, but they'll also be offering a handful of other local and regional favorites.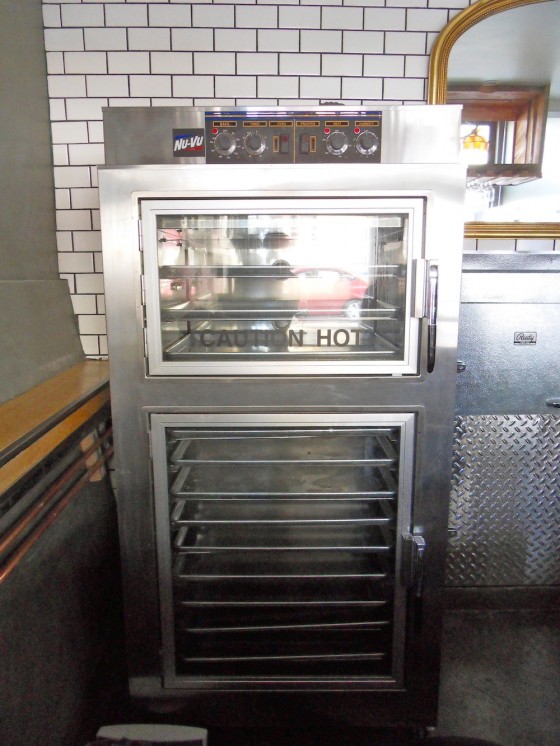 This is the empanada oven. They'll have meaty and veggie options, hot, ready to go.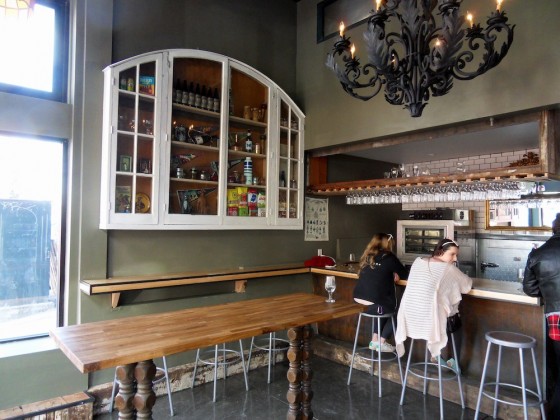 Can't wait!