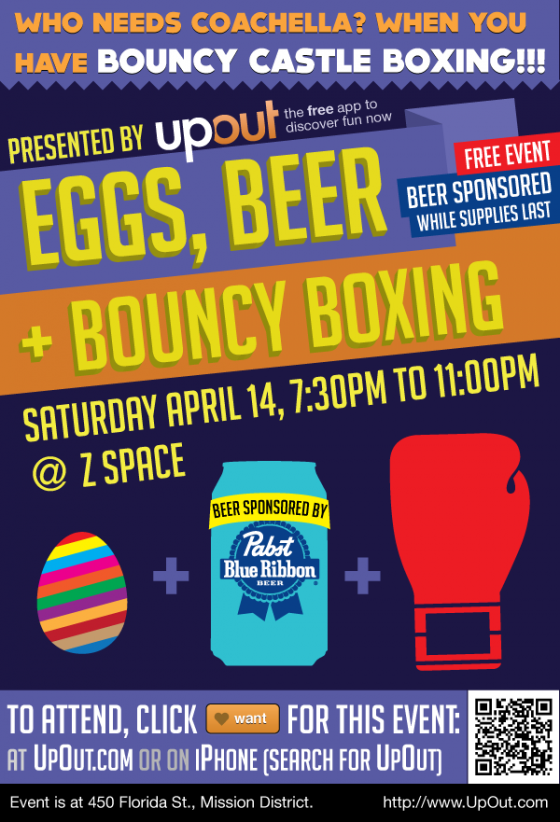 It's like SXSW up in this piece lately — free beer everywhere! Free beer tonight at ping pong, free beer at this thing, etc.
Anyway, this thing, a launch party for a new app called UpOut (not uPout, though I bet if you get slammed in the face by a bouncy boxing glove hard enough, uPout). Broke-Ass Stuart will be there, boxing and playing host or something. Free beer by Pabst. Free gourmet hot dogs. And then there's a egg hunt and a bouncy castle in which bouncy boxing will take place. And it's all in the trippy old factory space that is Z Space. And it's free! Saturday night! You must RSVP here!
Stuart has all the details and some jokes about Coachella here.