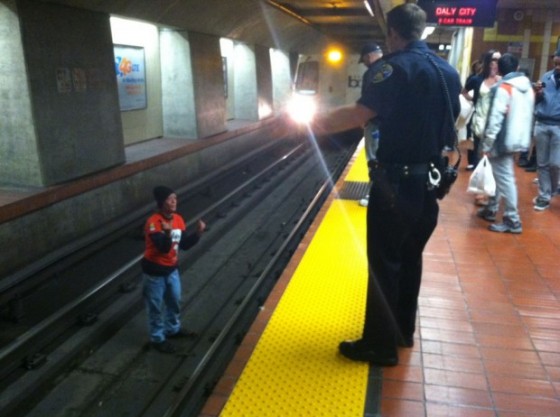 Mission Local reports:
A man named Michael jumped onto the 24th Street BART tracks just as a Daly City-bound train was approaching. Wearing a shirt that said Viva la Revolucion and yelling "You have the power," he said he was occupying the tracks because he was sick of sleeping on the streets for six years.
Witnesses on the platform began waving their arms frantically at the driver, and the train came to a screeching halt just within a foot of hitting him. [link]
They spend a few minutes trying to talk him into climbing back out, he explains that he won't leave until TV cameras show up, so they turn off the third rail and jump down there and cuff him and haul him away.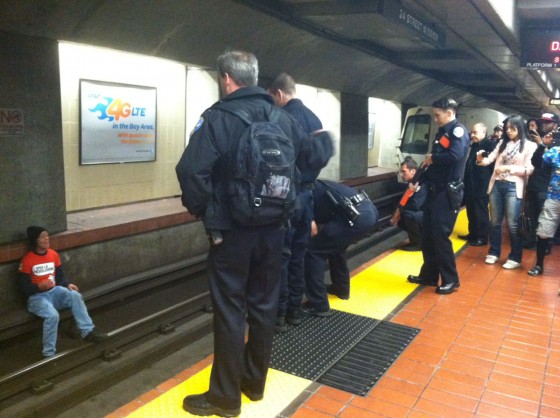 Let's zoom in on the cop with the giant weapon and the bystander snapping pics: