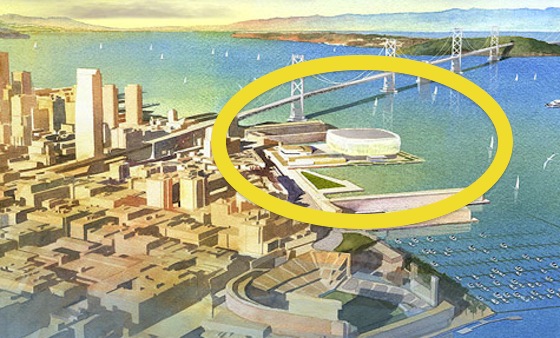 SFist reports:
At 10 a.m. Tuesday, Mayor Ed Lee and the Golden State Warriors front office are scheduled to make good on months of rumors by officially announcing a deal to bring the NBA franchise back to San Francisco proper. According to the Chronicle, the deal will bring a $500 million, privately financed 17,000 – 19,000-seat arena to Pier 30 along the southern Embarcadero. The new arena is expected to be completed in time for the team to start hosting home games on the waterfront during the 2017 – 2018 season.
This is so exciting! (But hopefully we can all still afford to live here by then. It would suck to have to commute from Oakland to SF to see the Warriors, am I right?)
Read on for lots more details and a pic of Gavin Newsom thanking everybody for not tearing down Red's Java House.