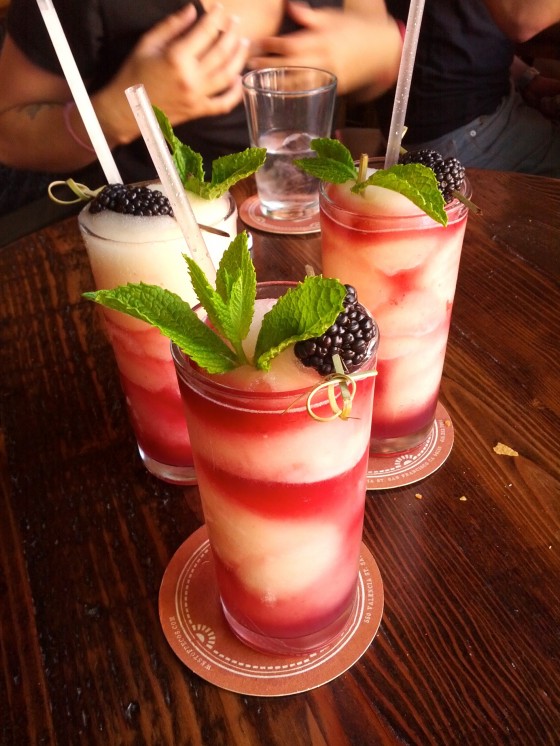 It's called Sangre del Toro, and it's at West of Pecos. It's what we were drinking that time we saw a million people we knew walk by out front.
I'm actually in Brooklyn right now, and last night I had a drink called the Beergarita at this place Daddy's. They float some alright frozen margarita on top of a pint of some alright beer. And it's really good! As I'm sure you can easily imagine. So imagine how good it must be to have some really excellent frozen margarita swirled into some really excellent sangria! It's really excellent. Plus, the people watching at this place is great, obviously. Can't wait to get back!
Drink of the week is brought to you by Poachedjobs.com.