The Phenomenauts are a space-themed rock and roll band from Earth's capital: Oakland, CA.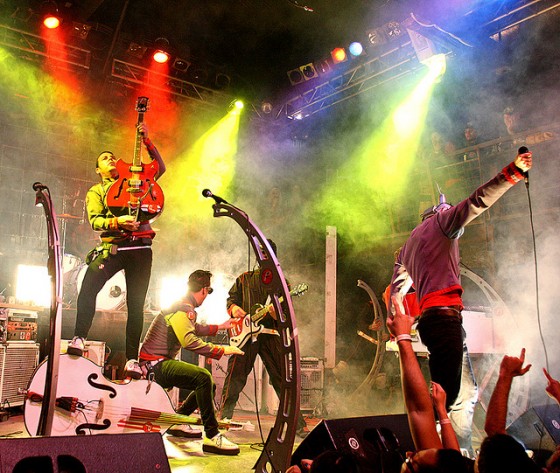 When I teen, I played in a local touring ska band. One night we pulled up to some random shithole–I don't know, the Tiki Wagon Tavern in Willits, or something. As I tried to process the fact that a total of seven people were likely to show up, our drummer glanced at the flyer and squealed, "Oh my God, we're playing with THE PHENOMENAUTS tonight! They are AWESOME."
Since then, I have probably seen the Phenomenauts more than any other band, partly because I ended up living with a couple of them for a few years. Their live show has to be seen to be believed. Try to imagine 3 guys and a robot in starship uniforms playing loud, catchy rock and roll while bombarding you with a toilet paper gun and simulated rocket exhaust.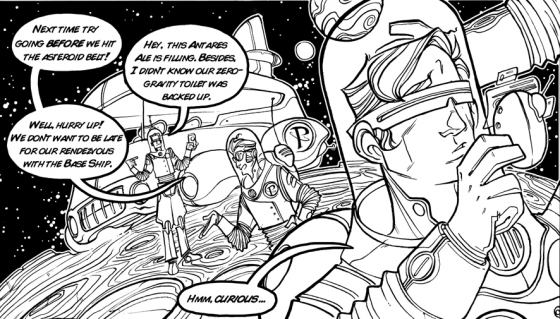 Anyways, their act is clearly prime material for a comic book, so they went ahead and made one and paired it with a brand new EP. There is a launch party at Mission Comics and Art this Saturday from 5-7pm. You can grab the book, and catch the a stripped-down lounge version of the band. After that, be sure to catch their full-on live show at El Rio at 9pm.